(I DO NOT OWN ANY OF THE IMAGES OR VIDEOS USED IN THIS BLOG. THEY ARE MERELY USED TO ENHANCE PEOPLE'S ENJOYMENT OF MY BLOG. I DON'T MAKE NAY MONEY FORM IT ANYWAY. THANKS. PLEASE DON'T CANCEL ME) 
If you are looking for notable years in the history of professional wrestling, then 2019 will be remembered as one for the ages. Outside of the WWE; we have seen the continual excellence of the in-ring product from New Japan Pro Wrestling. This was no more evident than during the annual G1 Climax tournament over the summer, which was just the most amazing collection of the most incredibly great pro wrestling matches. I've never seen that many great matches in such a short space of time, it changed my entire outlook on the business and raised the game to new heights. We've also had the re-emergence (for real this time) of Impact Wrestling as a credible company. And of course, above all else 2019 will be remembered as the year that All Elite Wrestling began and immediately became the biggest competitor for WWE since the death of WCW. Putting together a roster of the best of everyone WWE couldn't get, AEW has presented themselves as an alternative for those fans disillusioned with WWE and those in need of 'something different' with their wrestling. Very quickly with the likes of the Young Bucks, Cody, Kenny Omega and their inaugural World Champion Chris Jericho we've seen AEW put together a very impressive roster. And following on from a fantastic first show at Double Or Nothing in May which concluded with the debut emergence of Jon Moxley (in what was maybe the best wrestling moment of the year outside of WWE in 2019) they were off to the races. And they haven't looked back!
As for WWE… I thought a year ago writing a review of 2018 that you couldn't get a more eventful year to follow if you tried. But 2019 has simply been incredible for good and bad, but always eventful. So in case you have been living under a rock here's a quick summary: January: Becky and Seth won the rumble matches to set up Mania against Ronda and Brock, February: After an injury to Ali, the road to KOFImania began as he fell breathtakingly short of winning the WWE Championship at Elimination Chamber, March: After Roman Reigns return from battling Leukemia The Shield reunited (again), April: WrestleMania was one of the most eventful WWE shows of all time as Seth Rollins, Kofi Kingston and Becky Lynch (winning both women's titles in the main event no less) were all big winners, and two nights before we had NXT TakeOver: New York which was widely regarded as the best WWE show of all time for the quality of matches, May: Brock Lesnar returned and won the Money in the Bank Ladder match, June: Super ShowDown in Saudi Arabia was the worst WWE show of all time featuring a beyond belief bad match between The Undertaker and Goldberg, July: Brock cashed in and won back the Universal title, August: Summerslam was a brilliant WWE PPV and one of the best from the main roster for a long long time featuring Seth Rollins winning back the Universal title, a redemption for Goldberg in a brilliant squash win over Dolph Ziggler and the debut match of The Fiend, September: Sasha Banks returned with blue hair as a heel after being gone since WrestleMania, October: Seth Rollins somehow became public enemy number 1 to the IWC whilst having a terrible HIAC match against The Fiend before losing the Universal title to him in Saudi Arabia, SmackDown moved to Fox, Brock Lesnar ended KOFImania in 7 seconds, we had another WWE Draft, NXT went to two hours and the Wednesday night war began, November: NXT invaded Raw and SmackDown… and WON, December: we had TLC… . And that's not even the half of it all, 2019 in WWE has been WILD!
So last year in my blog reviewing 2018 in WWE I tipped 5 WWE superstars for big things in the year ahead. So how did I do you ask? … Matt Riddle, Kacy Cantanzaro, Mustafa Ali, WALTER and Io Shirai.
Matt Riddle: With his natural charisma and unique style The Original Bro continued to evolve as a MEGAstar. He had a great match with Velveteen Dream at TakeOver: New York before a feud with Killian Dain led his to an unsuccessful challenge to Adam Cole for the NXT Championship to kick off the first full hour NXT on USA Network. He was then a key part of the NXT invasion angle for Survivor Series as well as having a great match with Finn Balor at TakeOver: War Games. A good year for Matt Riddle, BRO!
Kacy Cantanzaro: After an eye-catching cameo in the Women's Royal Rumble match it seemed the very popular acrobat was finally set to become a star in NXT's blossoming women's division. However in the months since Kacy has only been seen a handful of times on TV and pretty much all of those have been in losing efforts and/or being squashed. And in recent months rumours have been a plenty that Cantanzaro was in fact leaving or wanting to leave the company altogether, due to or in part as a result of an ongoing injury. So whilst the potential is there as it always has been, the future for the former Ninja warrior competitor is a totally mystery.
Mustafa Ali: At the start of the year (the then Mustafa) Ali looked to be well on his way to at least becoming a leading contender for the WWE Championship. But where one door closes another opens and after an injury robbed him of a spot in the Elimination Chamber, which in-turn led to the rise of Kofi Kingston, the momentum and fan desire behind Ali never quite reached the same levels. Although he did get his title shot along the way he had gone back down to being just an impressive in-ring performer, but behind many on the ladder. Although just by being that he always has the potential to break out again. Certainly if I'm booking Smackdown he'd be on my list of possible babyface heroes to conquer The Fiend… perhaps…
WALTER: Not going to mess about, I got this one SPOT ON. WALTER came in to WWE to confront then UK Champion Pete Dunne, won the title in a classic at Takeover: New York, remains undefeated, is the leader of Imperium, had ANOTHER all-time classic with Tyler Bate in defending his UK title, and is quite simply a freaking monster. An awesome first year in WWE for the Ring General. He's capable of accomplishing absolutely anything the WWE and he want to accomplish.
Io Shirai: The ability to work effectively as both a babyface and a heel is not something many in pro wrestling can master. After beginning the year as one of the mos tendering good guys in the company, Io Shirai's heel turn on her then friend Candice LeRae has seen her raise her game to an even higher level. Probably the mos talented in-ring female performer in the company has only got better and better as a character since she went bad. Her awesome strobe lighting entrance combined with a more aggressive in-ring style all adds up to a simply incredible professional wrestler. I can only predict continual great matches and great character performances for Io in 2020, and maybe even a nice shiny belt to go with it…?
So with the 5 I picked out last year for stardom looked at, why don't we get cracking with reviewing the year of 2019 in WWE overall shall we? I'll be listing the best matches, moments and superstars in the company in what really has been an incredible year for WWE as a whole.
---
TOP 20 WWE MATCHES OF THE YEAR 2019 
Once again in 2019 we have seem some absolutely exceptional matches across the board in WWE. Picking just the 20 was very very hard but I've done my best to rank the absolute elite of in-ring competition shown across Raw, SmackDown, NXT and PPVs & TakeOver shows this past year. Go back and watch every single one of these matches ASAP…!!!
20. Roman Reigns vs Buddy Murphy – SmackDown 13th August – ****1/2 
The so-called 'best kept secret' had a real breakout performance against WWE's top dog. Anyone ever shits on Roman's in-ring ability should watch this match. A really good watch.
19. The Shield (Roman Reigns, Seth Rollins & … somebody else…) vs Baron Corbin, Bobby Lashley & Drew McIntyre – Fastlane – ****1/2 
This for a couple of reasons was always going to be memorable, but as a match it was actually really good. They built to the involvement of the returning Reigns very well, and the good guys got the job done to send the fans home happy. Good work all round.
18. Andrade with Zelina Vega vs Rey Mysterio – SmackDown 15th January – ****1/2 
This was quite simply one of the best regular weekly TV WWE matches I have seen on a Raw or SmackDown for a LONG time. Unlike any WWE TV match I've seen, this was two of Mexico's finest ever putting on a hard hitting yet Lucha filled clinic.
17. Io Shirai vs Candice LeRae – NXT TakeOver: Toronto – ****1/2 
The best WWE women's singles match of the year and it wasn't even close. Expectations were high for this one given the in-ring ability of the competitors, but these two women did not disappoint.
16. Adam Cole (C) vs Daniel Bryan for the NXT Championship – SmackDown 1st November – ****1/2 
The build to Survivor Series this year gave us plenty of dream matches, and this was the first of them. And it was awesome. Two of THE best wrestlers on the planet had a great TV main event here, and Adam Cole added another feather to his incredible cap of victories in 2019.
15. Daniel Bryan (C) vs Kofi Kingston vs Randy Orton vs Samoa Joe vs Jeff Hardy vs AJ Styles in an Elimination Chamber match for the WWE Championship – Elimination Chamber – ****1/2 
This was one of the best chamber matches there's ever been. 6 very talented in-ring performers put on a classic, and the story of Kofi Kingston had its most heartbreaking of nights. The image of the New Day to close the show consoling one another is one that will be etched in minds of fans around the world for a long long time to come.
14. At Styles vs Seth Rollins (C) for the Universal Championship – Money In the Bank – ****3/4 
It was Seth Rollins vs AJ Styles on a PPV for the world title. Need I say anymore?
13. Adam Cole (C) vs Johnny Gargano in a 2/3 falls Match (first fall was a singles match, 2nd fall was a street fight and 3rd fall was a barbed wire steel cage) for the NXT Championship – NXT TakeOver: Toronto – ****3/4 
This match had an impossible task of being a blow off match in a trilogy that had previously produced two of the best matches in the history of the company, so it was always going to be tough. But with the added stipulations this match was absolutely WILD!
12. Team Ciampa (Tomasso Ciampa, Kevin Owens, Keith Lee & Dominik Dijakovic) vs Undisputed Era (Adam Cole, Roderick Strong, Kyle O'Reilly & Bobby Fish) in a War Games Match – NXT TakeOver: War Games – ****3/4 
We've seen some pretty spectacular War Games matches in NXT and this was no different. With the added element of the mystery 4th member of Team Ciampa, that was eventually revealed as former NXT Champion Kevin Owens this was a fantastic match full of brutality, great storytelling and an amazing finishing sequence that concluded with Ciampa sending Cole flying off the top of the cage and crashing through a table below. A finish worthy of such an amazing spectacle.
11. Team Ripley (Rhea Ripley, Candice LeRae, Tegan Nox & Dakota Kai) vs Team Baszler (Shayna Baszler, Bianca Belair, Io Shirai & Kay Lee Ray) in a War Games Match – NXT TakeOver: War Games – ****3/4 
The women outshone their male counterparts inside NXT's two cage structure this year, as the Rhea Ripley show rolled through War Games. In what was a super fun match to watch in which all participants got their own chance to shine, particularly Io Shirai, as well as the heel turn angle with Dakota Kai. But in the end it was captain Rhea who pinned Baszler for the win. The best women's match in WWE of 2019, but that's hardly a shock is it?
10. Velveteen Dream, Ricochet & Aleister Black vs Tomasso Ciampa, Johnny Gargano – Halftime Heat – ****3/4 
So as you may be able to guess, this was a special one match show put on directly opposite the Superbowl halftime show, and broadcast live on the WWE Network. And the result was a tremendously fun 6 man tag showcase featuring 6 of NXT's top stars. It was as good as you'd think given those taking part, in fact such was its success that one Vincent K McMahon pretty much immediately commissioned for Ciampa, Gargano, Black and Ricochet to begin making appearances on Raw and SmackDown to capitalise on their stardom and newly found fame. A really fun watch with some guy called Shawn Michaels doing colour commentary too, and losing his mind like a fan watching made it all the more special.
9. Daniel Bryan (C) with Rowan vs Kofi Kingston with Big E & Xavier Woods for the WWE Championship – WrestleMania – ****3/4 
Of course everyone knows the story of KOFImania, and we all know how incredible a moment the finish was, but the match itself was pretty great too, in fact one of the better non NXT WWE matches of the year. The story told by the ultra-babyface challenger and the hated heel champion made for a masterclass of sports entertainment at its finest.
8. Ricochet (C) vs Johnny Gargano for the NXT North American Championship – NXT TakeOver: Phoenix – ****3/4 
WHAT A MATCH!!! The brief heel run of Gargano earlier this year led him to finally become Johnny Champion, and he did so with yet another classic match on the TakeOver stage. This was at times brutal, and at times spectacular beyond belief. Go out of your way to watch this one, you will not be disappointed.
7. War Raiders (Hanson & Rowe) (C) vs Ricochet & Aleister Black for the NXT Tag Team Championship – NXT TakeOver: New York – ****3/4 
The best NXT TakeOver show of all time began with the best tag match we've seen in WWE this year. It's very rare you get a double babyface tag match on such a big stage, but this was truly exceptional stuff. The contrasting styles of the 4 participants made for some awesome sequences in front of a raucous New York crowd. It was a fitting NXT farewell to two legends of the brand as Black and Ricochet went out with a bang.
6. Matt Riddle vs Velveteen Dream (C) for the NXT North American Championship – NXT TakeOver: New York – ****3/4 
A match between two men who I'm sure will one day both be world champions. The amount of crowd investment into this match between two of the most charismatic stars in the whole company was awesome to watch. Riddle entering in Yankee coloured pin-stripped gear, Dream coming as a Statue of Liberty tribute, the crowd being 80% behind Dream, and then losing their minds when Dream did a Hogan type 'Hulking up' spot. This was so much fun, and the match were it was clear that both guys were among the best in the world, Dream as a star and Riddle as one of the best wrestlers on the planet.
5. Pete Dunne (C) vs Walter for the WWE United Kingdom Championship – NXT TakeOver: New York – ****3/4 
This was just an all out WAR. A proper brutal old school wrasslin FIGHT! This was just everything I hoped it would be and more. It marked the end of one of the most historic title reigns of the modern era, and the beginning of one that may well last as long if not longer…
4. Seth Rollins vs Brock Lesnar (C) with Paul Heyman for the Universal Championship – SummerSlam – ****3/4 
The first match of this trilogy was the memorable opener of Mania, the second was the squash win as Lesnar cashed in to get his belt back, and then… THIS MATCH… was a classic!!! 20 odd minutes of just pure mayhem, and perhaps the best compliment you can give it is the fact that public enemy number 1 Seth Rollins was booed walking in, yet by the end of it was cheered as the conquering hero by the Toronto crowd. A great way to end the best main roster PPV of the year.
3. Walter (C) vs Tyler Bate for the WWE United Kingdom Championship – NXT UK TakeOver: Cardiff – *****
FORTY. TWO. MINUTES… I've never been left so spellbound by a match that was this long. It absolutely flew by. The ultimate David vs Goliath match-up delivered on every level… and then some!!! An ALL TIME classic.
2. Adam Cole vs Johnny Gargano (C) for the NXT Championship – NXT TakeOver: 25 – ***** 
Probably the hardest choice I had to make in putting this blog together was which one of the first two matches in this most amazing of trilogy's would be my WWE match of the year. As long as you said it was one of these two I wouldn't complain, or even Bate vs Walter for that matter. Adam Cole winning the NXT title after a masterclass of a match was amongst the most fun I've had watching wrestling in a long long time. You'll struggle to find a better regular singles match anywhere in pro wrestling history.
1. Johnny Gargano vs Adam Cole in a 2/3 falls match for the vacant NXT Championship – NXT TakeOver: New York – *****
Just like last year, Johnny Gargano (who may be the best wrestler in WWE history in terms of average rating of his big matches) puts on the match of the year in the main event of the pre-WrestleMania TakeOver show. This time against a different opponent. And this time ending it by claiming the holy grail at long last. What's funny is at the start of this match the crowd were maybe 80-20 in favour of Cole… by the time Cole was frantically tapping out for the second time the crowd would've probably rioted had anyone but Gargano won the title. Not even during the Ciampa – Gargano series from last year have I EVER seen a better story told in one match. Just an absolute masterpiece. It was a fitting ending (the best NXT match in history) to close out the best TakeOver of all time.
---
Top 10 WWE Moments of the Year 2019
Special mention: "I'm in remission Y'all"
I've made the decision to remove from the running Roman Reigns telling the world he had beaten Leukemia again. It felt not right to include something like that in a list of profession wrestling moments. That was so much more than wrestling, it was obviously the highlight of the year by a million miles.
I should also mention Kevin Owens being revealed as the surprise 4th member of Team Ciampa in the men's War Games Match. This moment, up until Rhea Ripley won the title, was in my top 10, and was yet the latest reminder of just how cool WWE can be when they really want to be. We ALL wanted it to be KO, and it was KO, and it was awesome. But with that said let's now look back at the ten most special, most spine tingling and all round most memorable moments from the mad year of WWE in 2019… imo…
10. Balor is NXT
We all had a good idea that NXT would come flying out the blocks once they went head to head with… THEM… but to not only open the show with Riddle vs Cole for the NXT title, but to reveal that the longest reigning NXT Champion of all time was returning to the brand was a HUGE move. Just listen to the noise Full Sail makes when that music hits. An awesome moment… yet as good as it was it wasn't even the highlight of that same show…
9. The Queen is dead. Long reign the Queen
Rhea Ripley's rise to the top of the NXT Women's division was one of the better organic storylines in NXT for some time. She began the year losing the NXT UK women's belt, then showed up and challenged the seemingly unbeatable Baszler… and then at long last on the final live NXT of the year she got her match. And the match was great. But the finish, the pop, the emotion and the post match celebration and hysteria made up for an amazing babyface moment. Everything just clicked. It took a top Rope Riptide for Ripley to get the 1,2,3… and the crowd really did go absolutely WILD!
8. There's a Dr. in the house!
WrestleMania 35 was one of the most eventful shows in history. And as it was 2734746 hours long it's easy to overlook many of the happenings on the show… but the segment with Elias that saw him be interrupted by Doctor of Thuganomics John Cena was one of the coolest moments of the show. For anyone who witnessed that incarnation of Cena it was a proper treat. And the way they did it with the weird Babe Ruth video before the big reveal caught everyone off guard. And Cena showed he still had the rhymes too. A proper great WrestleMania moment if ever there was one.
7. Daddy's Home
After his successful NXT title defence to kick off the show, Adam Cole thought he had Finn Balor to cope with… by the end of the show his potential challengers just got a whole lot more vengeful… Daddy was home… and he was back to claim his Goldie. As NXT Champion Cole came out to proudly celebrate Undisputed Era finally being fully drapped in Gold, Cole was greeted on the entrance ramp by the returning former NXT Champion Tomasso Ciampa. Ciampa, out of action since just before WrestleMania weekend, walked out to an absolutely thunderous ovation from the Full Sail crowd. The best heel in the business in his previous run had returned as the most beloved of babyfaces. Daddy was home. And all was right again in the NXT world.
6. Rollins slays the Beast to open WrestleMania 
He told us he would do it. We didn't believe him. We hoped and prayed he would, but we'd been here before (and unbeknown to us at the time, we would go there again… and again…)… but to the absolute shock of everyone not only did Brock Lesnar defending the Universal title against the Men's Royal Rumble winner OPEN WrestleMania, but… after taking an absolute beating early on… one ref bump, a low blow and THREE Curb Stomps later… and suddenly the BeastSlayer had fulfilled his destiny and was swirling the Universal Championship around his head at the top of the huge WrestleMania entrance ramp. A quite superb moment of the year… For me it tops the moment that ended the great SummerSlam match the two had because it was Mania… and because of the manner of Rollins win. Regardless of what the majority of fans think of Seth right now, nobody can deny the magnitude of the moment of his Mania victory.
5. Johnny CHAMPION  
NXT TakeOver: New York. The greatest NXT TakeOver of all time. Main evented by the greatest match in NXT history. The conclusion of which was the pinnacle of a story of quite simply the ultimate babyface underdog story… Mr NXT, Mr Wrestling himself Johnny Gargano FINALLY capturing his ultimate prize. I've mentioned the match itself already but the shear joy from the New York crowd, his wife Candice joining the celebrations, and then being joined by his injured brother in war Tomasso Ciampa on stage at the end certainly bought a tear to the eye of this NXT fan for sure.
4. FINALLY… The Rock, has come back… … Home… 
For the first SmackDown on Fox to be the biggest success it could be, to gain as much main stream attention as it could get, they needed one guy. One name that was synonymous with the show SmackDown. And just a few days before the show aired… it was announced, they'd got him. But when he came out to aide Becky Lynch in her verbal battle with King Corbin to open the show he wasn't Dwayne Johnson, he wasn't the Hollywood megastar, he was The Rock, he was our Rock and he had come home. The reaction from the adoring crowd was incredible, the promo cut in the segment with Lynch and Corbin was fun for sure, but it had all the hallmarks you would want form a classic Rock promo. For sure one of the highlights of the year was the return of The Rock on the SmackDown on Fox premier show.
3. The Man is going to WrestleMANia 
I don't like to say I told you so, but to every single person who was in the Warehouse sports bar in Huddersfield with me during the 2019 Royal Rumble show, and to everyone but me and our friend Lorraine who were the only two unhappy that Asuka had beaten Becky Lynch to retain the SmackDown women's title, and to everyone who I told that it would ALL be fine, because Becky would somehow find her way into and WIN the Rumble later that same night… I TOLD YOU SO!!! The way they got her in to the match replacing an injured Lana, the HUGE reaction when she was finally allowed into the match, and the amazing crowd response when she Charlotte Flair fell to the floor outside the ring to crown Becky the winner. Just a brilliant babyface moment. The Man was going to WrestleMANia… and she's never looked back since!!!
2. SummerSlam Lets In The Fiend 
The expectations for the debut of The Fiend were high. I'm not quite sure even the biggest of Bray Wyatt fans, aka ME, quite expected what we got at SummerSlam… and that was just during the entrance. I was stunned into silence, partly down to emotion, partly in shock and awe at what I was seeing. This monster brought to life made his way to the ring, old-Bray headlight in hand, the spotlight, the fireflies in the crowd, the Code Orange remix of his old song. It was absolutely beyond perfect. You can only make one first impression, and the entrance of The Fiend before his debut match at SummerSlam over Finn Balor was something I and every other WWE fan will never forget.
1. Kofi Did It!!! 
The story of Kofi Kingston's chase of the WWE Championship was one of the best, if not the best, storylines of the year in WWE. I can't quite recall the last time there was this much crowd support in favour of one result in a match. The match itself was just as good as the story told in the build up… but never will I forget the sheer overwhelming joy I felt when Kofi hit the Trouble In Paradise, pinned Daniel Bryan and at long last was able to hold the WWE Championship high into the WrestleMania sky. BY A MILE, my top WWE Moment of 2019 was Kofi Kingston winning the WWE Championship at WrestleMania.
---
Top 20 WWE Superstars of the Year 2019
Here we go, the big one! Now for arguments sake let me just point out now that for the interest of fairness I have decided to include in this last tag teams and factions as one single entrant, as a way of rewarding the merits of a tag teams year on the same level as a singles star. This, as you may see, will certainly do no harm for the likes of Adam Cole and Kofi Kingston's placement on my list. I guess the key thing to mention here is that my top 20 is based on the entire year of 2019, not just right now or the recent past. With that in mind I should mention a notable omission from my list, a woman who had this list be based on November and December she could well be at the very top… Rhea Ripley.
For obvious reasons I've also chosen not to include Roman Reigns in my top 20. He beat Leukemia. He'd be top of any normal list base don that alone of course.
So without wasting anymore time, here is my full countdown of the top 20 superstars in WWE for the year of 2019!!!
20. Pete Dunne 
Although his record-breaking reign as United Kingdom champion came to an end, 2019 was one hell of a year for The Bruiserweight in WWE. After beating Joe Coffey to close the first UK TakeOver show, he was met by Walter, the man whom he would lose his title to in New York in one of the matches of the year. His move to the US NXT roster after that would see multiple great TakeOver showings as well as an NXT Title match at Survivor Series. Another stellar year for Birmingham's finest.
19. AJ Styles 
It says all you need to know when an average AJ Styles year still sees him in the top 20 superstars of the last 12 months. A couple of US title reigns, a great world title match with Rollins, and a heel turn that came with a reunion with his good brothers Luke Gallows and Karl Anderson. Going in to 2020 Styles is again feuding with his Mania opponent form earlier this year, Randy Orton, so hopefully the good times will continue for the Phenomenal One.
18. Velveteen Dream 
I LOVE me some Vel-Ve-Teen!!! Sadly an injury cut short his year just before the NXT invasion angle began of which I'm sure he would of been a star of. But nonetheless it was still a great year for the former NXT North American Champion. And I can already feel the hype for his eventual return… where maybe he can make a proper RUMBLE of things…
17. Matt Riddle
BRO BRO BRO BRO BRO BRO BRO BRO BRO BRO BRO BRO BRO BRO BRO BRO BRO BRO BRO BRO BRO BRO BRO BRO BRO BRO BRO BRO BRO BRO BRO BRO BRO BRO BRO BRO BRO BRO BRO BRO BRO BRO BRO BRO BRO BRO BRO BRO BRO BRO BRO BRO BRO BRO BRO BRO BRO BRO BRO BRO BRO BRO BRO BRO BRO BRO BRO BRO BRO BRO BRO BRO
16. Kevin Owens 
Missed the first two months of the year. Comes back a face. Then goes heel. Misses Mania. Feuds with Kofi. Turns face. Gets tired of Shane O'Mac. Beats Shane in Toronto. Banishes Shane from WWE. Goes to Raw. Hates on Rollins. Becomes Raw's top babyface. Makes a cameo back in NXT. Feuds with heel Rollins. Goes in to 202 as a possible (and many people's dream choice) to challenge Lesnar at Mania. if 2020 goes better than 2019 for Kevin Owens things are looking very exciting indeed!
15. Io Shirai 
I think in 2020 if Io isn't NXT Women's Champion at some stage she's either gone to Raw or SmackDown or she's been injured… Her heel turn has only emphasized her incredible talent. An outstanding all-round performer who just has all you could need to be a star. She has that unique ability to make me put down whatever I am doing when she is on the screen. 2020 also saw her have the best women's singles match of the year against friend turned rival Candice LeRae at TakeOver: Toronto followed by star making performances in the women's War Games and Survivor Series 5v5v5 women's matches.
14. The Kabuki Warriors (Asuka & Kairi Sane) 
The Women's tag titles had quickly drifted into a being an afterthought, yet to be on a team that could really make them mean something. By the end of the year they were on the line in a TLC match and MAIN EVENTING the final PPV of the year. ALL of that down to the work of The Kabuki Warriors. Two of the most endearing babyfaces have since gone all dark and heelish and it has only elevated them as a team to another level. Kairi finally has her much deserved main roster spotlight, and going in to 2020 Asuka looks set to once again face off against The Man Becky Lynch at next month's Royal Rumble event.
13. Bayley 
One heck of an eventful year for Bayley. Her and Sasha as the lovable fighting babyfaces finally won the inaugural women's tag titles in the Elimination Chamber… and then quickly lost them before their reign even got started at Mania… but as The Boss took her ball and went home, Bayley was busy winning and then successfully cashing in the Money in the Bank contract to become SmackDown Women's Champion… only to lose it back to Charlotte… and THEN… AT LONG LONG LAST… with her new hair and new gear and new music… BAY LEY TURNED HEEL!!! AND SHE WAS OFF TO THE RACES READY TO PRINT WWE MONEY!!! Now as champion once again and with her blue-haired best friend back by her side The not-so huggable one goes in to 2020 as champion… for now at least…
12. Tomasso Ciampa 
Had he not had his dream match with Johnny Gargano tragically taken from him as the result of a serious neck injury, the former holder of his precious Goldie may have been much higher on this list. But from the moment the best heel of 2018 returned as maybe the most popular babyface in NXT to conclude the first 2 hours NXT on USA, he was back to his best. Daddy was indeed home, and if his performances across TakeOver: War Games/Survivor Series weekend are anything to go by, then 2020 will surely be the year when Goldie comes back home… mark your calendar for NXT TakeOver over WrestleMania weekend I'd say…
11. Charlotte Flair 
She was runner up in the Royal Rumble. She had multiple reigns as SmackDown Women's Champion. SHE MAIN EVENTED WRESTLEMANIA!!! And yet STILL people say 2019 was an underwhelming year for The Queen???????? Just shows her lofty standards I guess…
10. Walter 
He arrived. He battered lots of people. He won a big shiny belt. He continued to batter lots of people. 2019 was the year WALTER finally arrived in WWE, and he hasn't disappointed one bit.
9. Shayna Baszler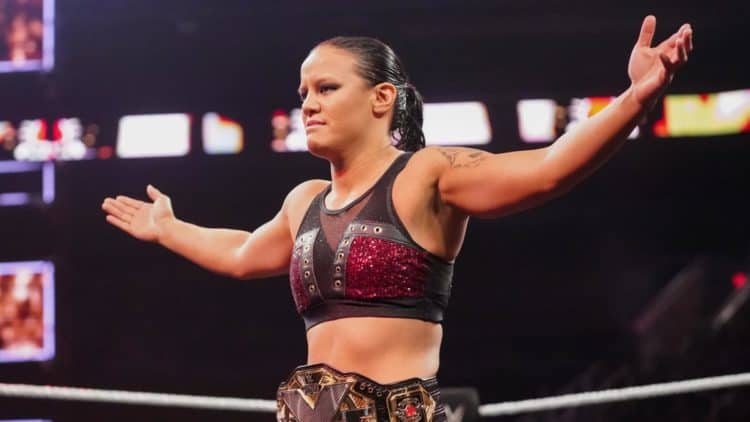 You may think 9th is a bit harsh for a woman who was NXT Women's Champion for about 11 3/4 months of the year, but it's still been a stellar year for the Queen of Spades. Multiple good TakeOver matches with a variety of opponents, a win in the main event of Survivor Series in the Women's Champion three way… and as we move in to 2020 she is many people's (me included) favorite to win the Women's Rumble and take on a certain MAN at WrestleMania…
8. Daniel Bryan 
Daniel Bryan is and always have been one of THE best wrestlers in the world. He may well be the best overall WWE wrestler of the decade… even with a few years in retirement in between! In 2019 alone he made his own WWE title belt, was part of a huge title match with Kofi at Mania, won and lost and the broke up with his former tag champion friend Rowan, and then of ALL PEOPLE he decided to pick a fight with a Fiend… and literally had his head torn out over it. Now a clean shaven and freshly cut Bryan Danielson looking fella goes on to the Royal Rumble and in to 2020 willing letting in The Fiend… if 2019 showed one thing its that 2020 is going to be something special for the yes Movement general!
7. Johnny Gargano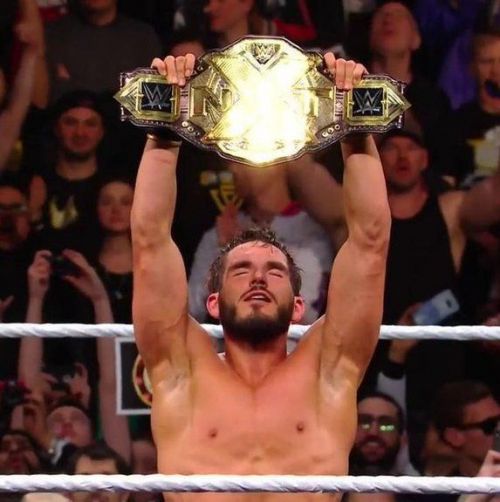 So… its once again been an incredible year of amazing matches for arguably the best big match wrestler in company history. But with his long term health being constantly monitored we don't get to see Johnny Wrestling as much as we'd like, so that hampers his placement on this list slightly. Although how could you not mention someone who had two of the best matches in WWE NXT history, won both the North American and NXT titles, and personified the name Mr Wrestling about as well as anyone possibly could. A destined showdown with Finn Balor at the February TakeOver looks already to set up 2020 to be another amazing year for Johnny Gargano.
6. Brock Lesnar
Oh boy, this is where I get hate. Yes Brock Lesnar is this high on my list. He begins the year with a good match with Finn Balor, he was a part of an amazing Mania moment with Rollins, he came in as a very very late entrant on his way to winning the Money In The Bank ladder match, he won the Universal title back the next month, he had one of the matches of the year at SummerSlam against Rollins, he went to SmackDown and ended KofiMania in seconds, he packed off Cain Velasquez back to MMA, and to top it off he had a super fun Survivor Series match with Rey, and Dominik, Mysterio. When Brock Lesnar wrestles, people match, and more often than not when he has a proper match it's really fucking good. And for all you moaning about Lesnar and how he is booked, stop hating on him so much, cause you're only adding to his allure and his gimmick. The only question is for 2020 is who Brock makes in to a star next? Oh and Brock Lesnar… best seller in WWE. FACT.
5. Seth Rollins 
Wow… where to even begin to talk about the year of Seth Rollins. Maybe just watch the 365 Documentary of Rollins they put on the WWE Network recently, that does a much better job than I could talking about the absolute wild 2019 for the BeastSlayer in WWE. But to win the Rumble, be the top babyface, win the Universal title twice, become public enemy number one and turn heel all in the space of the year. It's been a madness, and who knows where 2020 will take the future Mr Lynch… 😉
4. The New Day 
Hall of famers probably before 2019 even began, but my god they should go in one day based on the 2019 alone of The New Day. Kofi taking over the company en route to the ultimate title win at WrestleMania, a couple of SmackDown Tag title wins spread across the year, all whilst dancing and laughing and entertaining all of us along the way. Sadly they are down a member going in to 2020, with Xavier Woods on the shelf long term, but Big E and Kingston are still flying the flag for the Power of Positivity as the current SmackDown Tag Team Champions.
3. 'The Fiend' Bray Wyatt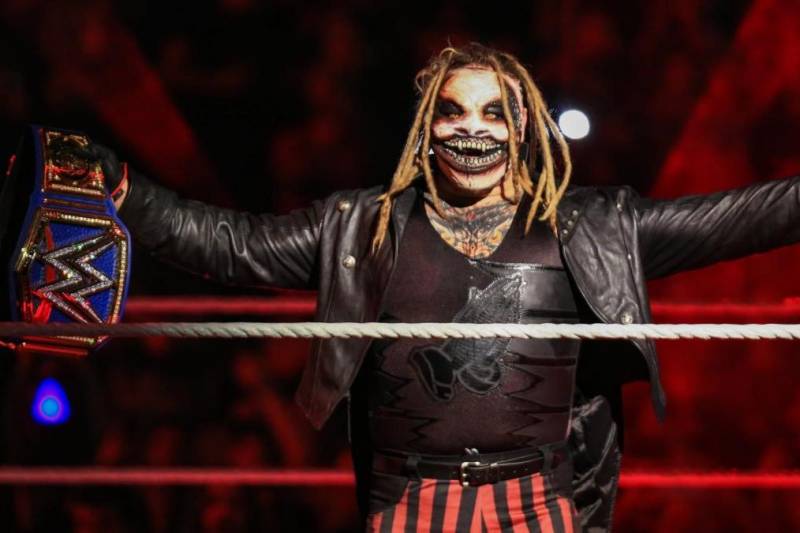 If you called BRAY WYATT being one of the absolute, if not the number 1, star of the company this time one year ago you're simply a liar. Ever since the very first vignette teasing his return to TV aired the night after WrestleMania 2019 has been the year WWE Let In The Fiend. A monster like no other we've seen before he has captured the imagination of the wrestling world, and goes into 2020 as the champion of the A show of the company. Simply incredible.
2. Becky Lynch 
The Man well and truly came around in WWE in 2019. She OWNED the whole damn company. Won the Royal Rumble. Became Becky2Belts in winning the main event of WrestleMANia, and has been Raw Women's Champion ever since. She really is the star of the company event a year since her rise to stardom really began. Maybe… just maybe… her starpower could get EVEN BIGGER in 2020 if she found an opponent who was… hmmm.. maybe a little…ROWDY…???
1. Undisputed Era
As we go in to 2020; Adam Cole is NXT Champion, Roderick Strong is the NXT North American Champion and Bobby Fish & Kyle O'Reilly are the NXT Tag Team Champions. Adam Cole had the best two matches of the year as was the most entertaining superstar in the company, Strong won a triple threat against Shinsuke Nakamura and AJ Styles at Survivor Series, and the formerly known as ReDragon proved time and time again why they may well be the best tag team in the world. It was well and truly proven once again, just like it was in 2018, that WWE and NXT are well and truly… UNDISPUTED!!!
---
So as you may be able to tell, 2019 was one heck of a year in WWE. We saw some of the most memorable matches and moments we may ever see, and 2020 looks set to be just as exciting. In particular keep an eye out for Ricochet (who I hope and pray they push as a TOP star of Raw at some stage), Damien Priest in NXT (who I think could be the next top heel of the brand), Tegan Nox (who I hope they mold into the top women's star of NXT at long last), Austin Theory (the former Evolve champion at the very beginning of his NXT WWE Career, expect him to build on his recent TV North American title match with Roderick Strong and continue to impress) and the women's tag team self-titled as 'VXT' in Deonna Purrazzo and Chelsea Green (both of whom I've long tipped to be big stars in NXT and I hope they can follow up their recent cameos on Monday Night Raw by making a big impact in their future TV appearances).
Thanks for reading my Review of 2019 in WWE. All the best for 2020.
Happy New Year.
Josh.