Zambia. Not exactly the first name that comes to mind when you're asked for footballing giants. Not on a world level or even that of African football. People will speak maybe of Roger Milla's Cameroon at Italia'90, maybe Nigeria or Senegal of the late 90s/early 00s, Ghana at the World Cup in 2010 getting to the quarter finals of the World Cup and Ivory Coast's 'all-stars' with the likes of Didier Drogba, Yaya and Kolo Toure… Even today we have superstars like Mo Salah, Sadio Mane and Riyad Mahrez lighting up African football. But one name that I'm sure not many people will list alongside those names, is Zambia. Aside from Patson Daka of Leicester City, I can't say I could name one other Zambian footballer past or present before I began putting this blog together.
Now think about this… Heading in to the 2012 Africa Cup of Nations, Zambia were ranked 71st in the Fifa World Rankings. They were ranked as the 16th best African national side, and the 9th highest to qualify for this tournament. To put that into context… the current 71st ranked team in the latest world rankings are Bulgaria (70th are the UAE, 72nd are Montenegro, 73rd are Cabo Verde). Going in to this past summer's European Championships; the 16th highest ranked European side were Ukraine, the 9th highest that qualified were Switzerland. Remember those facts as this blog goes on…
This amazing story has another quite sad backdrop to it though, it isn't quite the happy and glorious fairytale it may seem to far… Back in 1993 the Zambian national Football team were flying to take part in a qualifying match for the World Cup to be played the next year. The plane carrying the team were travelling to Dakar to face Senegal, but sadly the plane crashed into the Atlantic Ocean not long after take-off… A subsequent investigation discovered that the pilot had shut down the wrong engine after an engine fire, as well as that the pilot was apparently suffering from fatigue and there was also a faulty instrument in the flying of the plane. Sadly though the crash meant that all 25 passengers and 5 crew members on board all passed away, this included the 18 Zambian players as well as the entire coaching and support staff sadly died in the accident. The team itself were quite the promising side up to this point, having beaten Italy 4-0 at the previous Olympic Games as well as a 3rd place finish in the 1990 Africa Cup of Nations and a place at their first World Cup. It was truly a tragedy that rocked African football, and we will never know what this promising national side could've gone on to achieve.
Now, fast forward to 2012 and Zambia had another shot at glory. The final of this years tournament would take place in Libreville in Gabon… just a few hundred metres inland from the site of the tragic plane crash. To add to the incredible twist of fate… Zambia's first game of the 2012 edition… was against Senegal…
But as I've said previously, Zambia weren't exactly fancied or close to favourites, despite the obvious good-will towards them. They went in to this tournament lead by their manager, Frenchman Herve Renard (who had yet to win a major trophy in his managerial career having previously worked in the lower leagues of France as well as Angola and Vietnam)… their captain was Christopher Katongo (who went on to gain over 100 caps for his country) and their sole player playing his club football in europe when the tournament began was Emmanuel Mayuka who at that time played for Young Boys in Switzerland… Basically, with all due respect, they were far from anything even remotely close to a team of stars…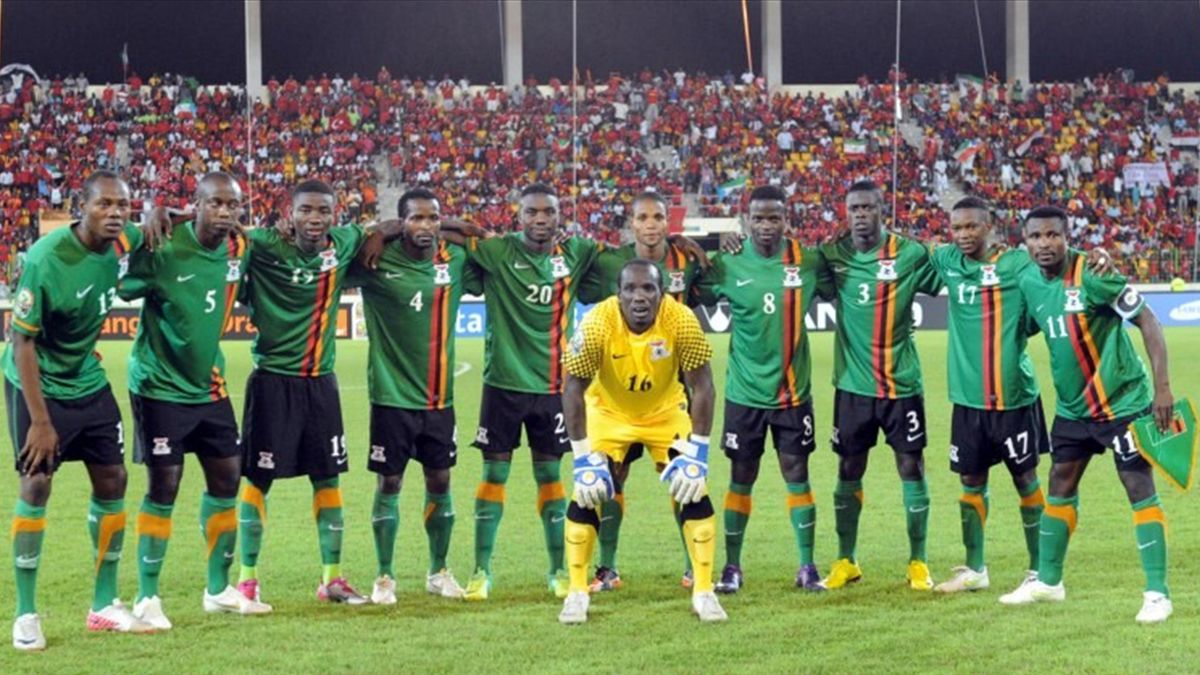 The draw for the tournament would see Zambia grouped with Senegal, Equatorial Quinea and Libya. They were kept away from tournament favourites Ivory Coast, and the other notable African sides such as Ghana, Tunisia and Morocco.
Their opening match of the tournament was an emotional one, given it was against Senegal… the very team the Zambian team were en-route to play when the tragic plane crash took place 19 years earlier…
Against a far more fancied Senegal side (featuring a number of notable names such as Demba Ba and Papiss Cisse of Newcastle United, and Mohamed Diame of Wigan) Zambia put in an inspired performance, coming flying out the blocks with 2 goals in the first twenty minutes thanks to strikes by star striker Emmanuel Mayuka and midfielder Rainford Kalaba. Even a goal from Senegal in the 73rd minute proved only to be a consolation. Zambia had opened their tournament with a solid win against a reputable African side, but their second match would present a much different kind of challenge.
Libya, another nation not renowned for their footballing history… but Zambia were even greater outsiders than the Libyans. Libya ranked 63rd in the world by Fifa, 8 places higher than their opponents in the second group game. In front of just 1,500 fans the game went according to the script early with Libya taking the lead in the 5th minute, and although Mayuka found an equalizer, Libyan midfielder Ahmed Saad scored his and his nation's second goal of the game to give them a 2-1 lead 3 minutes in to the second half. But Zambia again showed the fighting spirit they would become renowned for during this tournament, and their Captain Christopher Katongo grabbed a second equalizer just 6 minutes later and the game finished in a draw. Despite yet to taste defeat Zambia would face a very tricky task in order to reach the knockout stages…
Their final group game would see them face tournament hosts Equatorial Guinea. But even with the crowd against them, in front of a sell-out 44,000 strong Guinean support, Zambia again defined the odds. Katongo scored his 3rd goal of the tournament so far in the 68th minute what proved to be the only goal of the game, and after 2 wins from their opening 3 group games, the quarter finals beckoned. Amazingly Senegal, who 10 years earlier at the world cup shocked the world in beating defending champions France, were out of the 2012 Afcon at the group stages after losing all 3 of their matches.
After winning their group, Zambia faced a relatively easy task of taking on the second lowest ranked team in the competition, Sudan, in the quarters. In fact the only team ranked lower were the host nation, who Zambia beat in their final group game.
In front of (and I'm not making this up) a reported attendance of just TWO HUNDRED, Zambia had their comfiest game of the tournament with a resounding 3-0 win. Goals coming from captain Katongo, defender Stoppila Sunzu and striker James Chamanga. But from the easiness to the most difficult… and given the nature of the draw for the tournament, Zambia now faced the toughest of tasks on their road to immortality… Having to defeat the number 2 ranked team in the semi finals, and then the number 1 ranked in the final… Argentina and then Brazil in the Copa America, Rafael Nadal and then Roger Federer at Wimbeldon, South Africa and then New Zealand in the Rugby World Cup… To become one of the most unlikely champions we've ever seen, Zambia would have to defeat Ghana and then the all-stars of the Ivory Coast to become champions of Africa in 2012….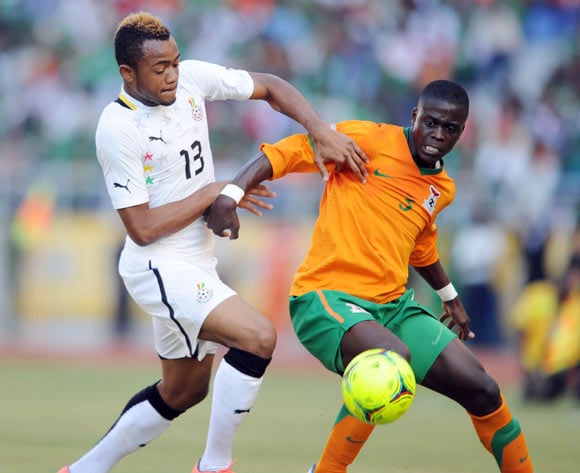 So the first semi final would see Zambia take on a Ghana side featuring notable names such as Jordan and Andre Ayew, Sulley Muntari and lead up-front by star forward Asamoah Gyan. Ghana, having starred just two years earlier at the World Cup (getting to the quarter finals), were heavily fancied to reach the final and set up a blockbuster clash with pre-tournament favorites Ivory Coast. It was quite the game, despite the lack of goals we were not short of drama…
Ghana dominated the game for the majority, and were awarded a penalty after Davies Nkausu fouled Kwadwo Asamoah… only for Gyan to have his penalty saved in the 12th minute by Zambian keeper Kennedy Mweene. And against the script, Zambia took the lead through Emmanuel Mayuka, who came off the bench to score what proved the only goal of the game. After midfielder Derek Boateng was sent off after his second yellow for Ghana in the 83rd minute, the feeling of heartbreak was repeated from South Africa as 2 years on Ghana faced elimination from another tournament after a missed Gyan penalty. But for Zambia, it was an incredible victory just to reach the final of a tournament nobody expected them to come close to winning… but now… the ultimate challenge awaited…
After quite the journey to reach the final, Zambia now faced the Ivory Coast. A team made up of some of the more well known African footballers of the decade… Kolo Toure, Sol Bamba, Didier Zakora, Yaya Toure, Cheick Tiote, Gervinho, Salomon Kalou, Max Gradel, Wilfried Bony… AND Didier Drogba. You've heard of the 2002/4/6 England side referred to as the 'Golden Generation'… this Ivory Coast team was truly a Golden-Era for African football, and a team that were expected to do great things, at this tournament and even at the World Cup two years after… They were ranked 18th in the Fifa World rankings, the top African side (8 places above Ghana and 25 above Senegal)… and as mentioned previously they were the overwhelming favourites to win the tournament now and even before the competition began. Never before has an African team been so revered in the footballing world, and in this competition in history I don't think the Zambians could've had a better team to have to come up against.
I recall watching this game at the time, and I'll be honest when I said I was tuning in to see this great Ivory Coast team have their crowning moment. I knew little, at the time, of the Zambia story… in hindsight now the match was even more extraordinary than I thought it was at the time…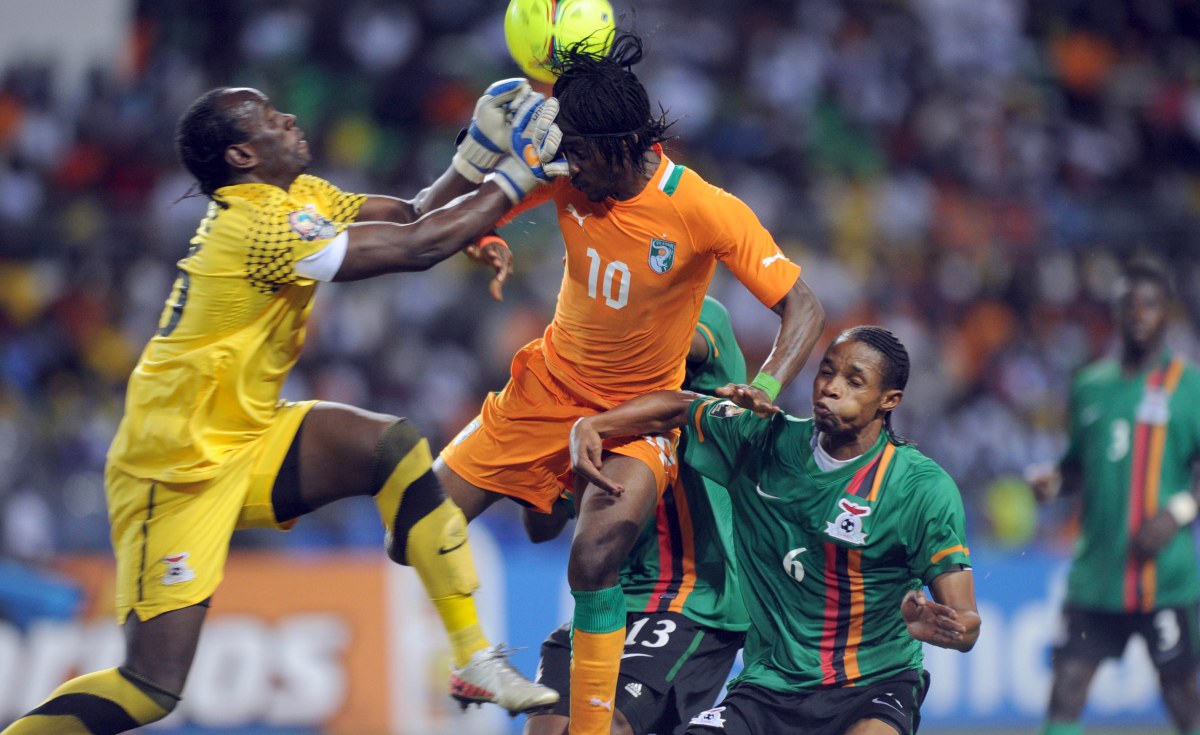 The Zambian's showed much of the same heart and desire from their run to the final in the showpiece itself, as they took their much-fancied opponents to extra time following a penalty miss in normal time by Didier Drogba (who a few months later would make amends in scoring maybe the most important penalty of his entire career… but that's for another blog on another day…).
Zambia did have their own chances during the match mind, with Ivorian goalkeeper Boubacar Barry making a couple of saves to keep the score level. Yaya Toure also missed a great chance from around 10 yards but Mweene in the Zambian goal was rarely tested really. It seemed very much to me as the game went on that the mammoth pressure on the Ivorian All-Star team began to tell, and even substitutes Gradel and Bony for Ivory Coast couldn't combine to find the back of the net… and so a penalty shoot out beckoned…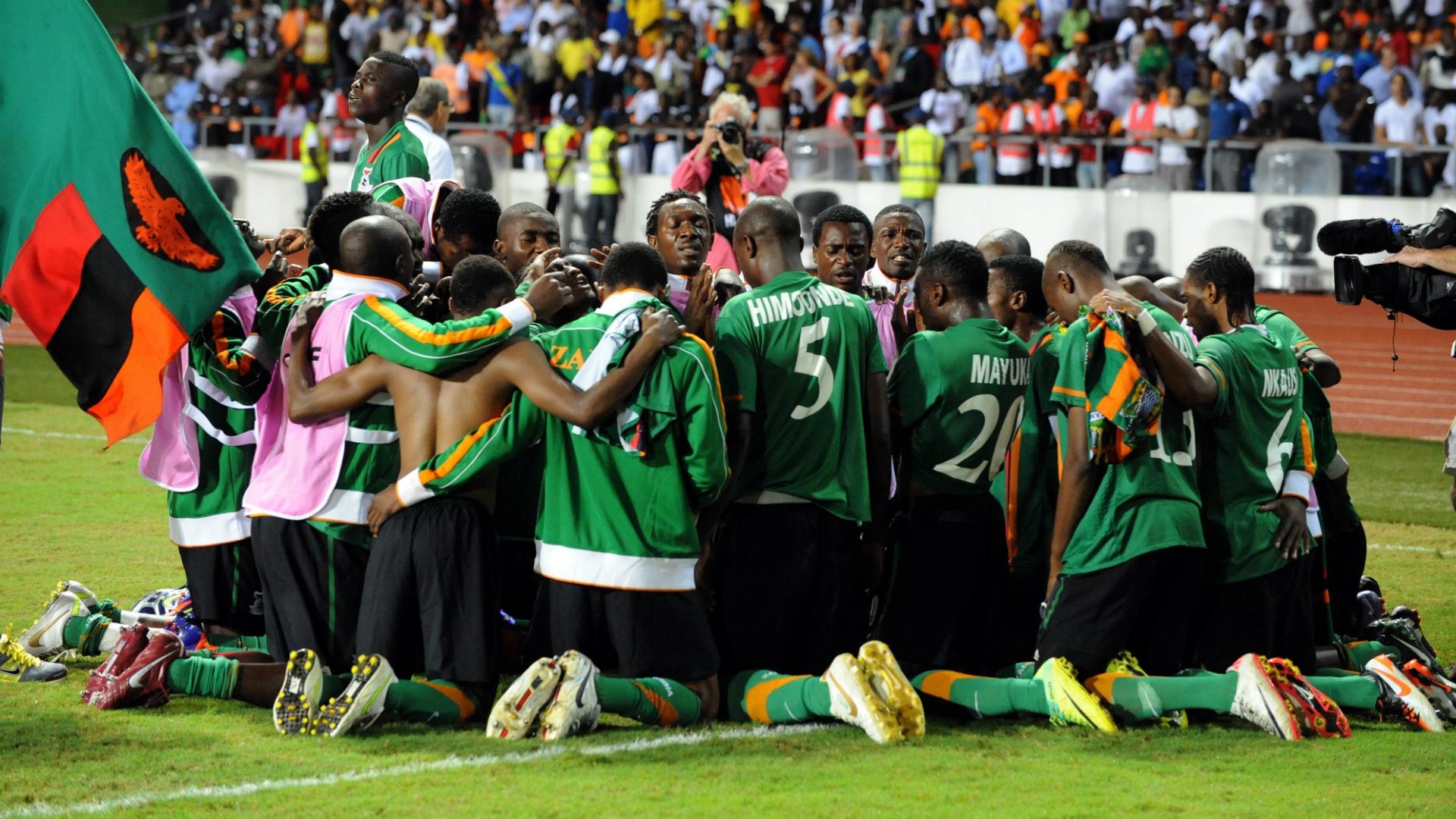 This is about as emotional a shoot out as it gets by the way…
Penalty shoot outs are always exciting as a neutral… this one was extraordinary. Ivory Coast took first and scored their first two from Tiote and Bony, with Zambia equalizing each time via Katongo and Mayuka. But then Bamba appeared to be the first one to fail to score… however goalkeeper Mweene was penalized for encroachment and Bamba was given a second chance, which he took full advantage of. Penalties were then converted by Chansa, Felix Katongo (the captain's brother), goalkeeper Mweene, Sinkala and Lungu for Zambia, and for Ivory Coast Gradel, Drogba, Tiene, Ya Konan all converted. So we sat at 7-7 as Kolo Toure stepped up… But the amazing Mweene saved and Zambia were a kick away from immortality… but not yet, as Kalaba blazed over his chance to be the hero… And with it back to sudden death it was Gervinho this time who fired his penalty high and over… and so it was down to Stoppila Sunzu, a modestly talented midfielder who at this point in his career was plying his trade at club level in the Congo… and NOW it was Zambia's time. Against ALL oods, Zambia had done it. Champions of Africa at last!
For me… this victory at international level is right up there with Greece at Euro 2004. I mentioned Zambia's pretty average standing in African football coming in to the tournament… But on their journey to winning it they:
Defeated the 1st, 2nd, and 3rd highest ranked African teams in the Fifa world rankings at the time, as well as the host nation
Conceded just THREE goals during the whole tournament
Had a squad of players playing for clubs in: Congo (5), Russia (1), South Africa (8), Zambia (5), China (2), Switzerland and Sudan (1 each)
Their coach Herve Renard had never previously won a major trophy in his professional career
They had never previously won the Afcon (having lost in the final on 2 previous occasions)
It was just the most amazing win, especially given the motivational backdrop of the tragedy that occurred 19 years earlier. But spurred on by the events of 1993, this triumph meant so much more to this team and the entire country of Zambia.
But what came after this win, and what followed for the heroes of 2012? Well Zambia were eliminated in the first round of the next two Afcon's, and failed to even qualify for the next two tournaments after that. As for the manager Herve Renard, he would leave his post the next year to join French club Sochaux before later winning the Afcon once again as coach, this time with (of all teams) Ivory Coast in 2015. For the players big moves and individual accolades followed; Captain Christopher Katongo won the won the BBC's African Footballer of the Year award later in 2012.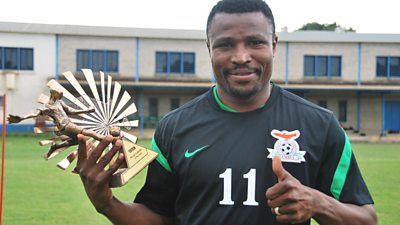 Goalkeeper Kennedy Mweene to date has an amazing 122 caps for his country and after joining South African side Mamelodi Sundowns in 2013 has since won numerous club domestic and continental honours.
The most notable name to English football fans may be striker Emmanuel Mayuka, who earned a move to premier league side Southampton in the August of 2012.
There are even other remarkable moments and stories of individuals in this amazing team that I haven't mentioned, but if nothing else I hope I have shined even a small light to a few people on what is, for me, truly one of football's most remarkable ever stories.
If anyone ever says to you that football is just a game, tell that to the people of Zambia who witnessed this footballing miracle. Truly this team were Africa's most incredible ever champions.
Josh.