TODAY is the day. Tonight's Friday Night SmackDown will be the first WWE show in front of a full arena of fans in well over a year. And with a PPV this weekend, and SummerSlam in a stadium next month, WWE is going HARD to try and make the most of a return to some form of normality. There's a lot of special things WWE could do to make the most of this, and to try and turn the tide from what has been a largely stale and criticized product in recent months. So here is 10 ways I think that WWE could make the most of the next few months…
---
Make it a Celebration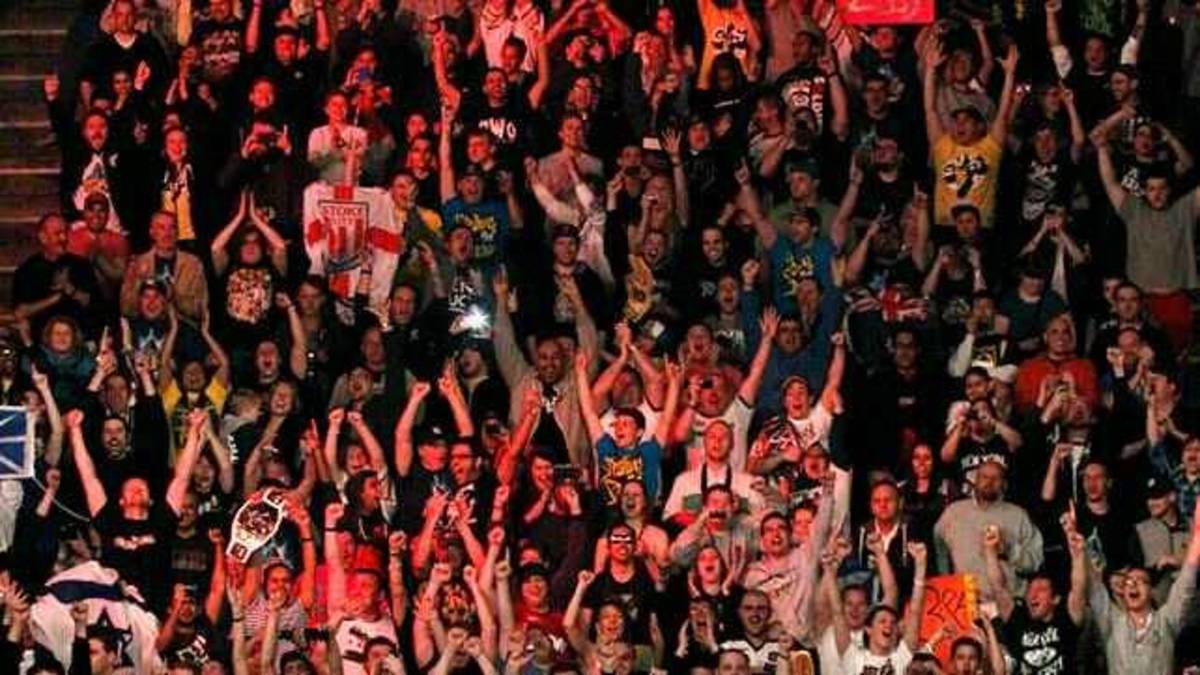 AEW's first PPV with fans back, above all else, was FUN. Everybody in the crowd seemed to be having such a good time, and I for one watching loved it too. One thing WWE did well with the WrestleMania last year at the start of the pandemic was give us all stuff to be happy about, and this return of fans needs to be somewhat of a celebration. Give us stuff to be happy about. I'm not saying WWE should just have all the babyfaces go over, but don't book stuff that you know is just going to piss people off. WWE have a habit sometimes of just doing stuff to get heat and hate, now is NOT that time. People are going to be so excited to get back in arenas watching WWE, they're going to WANT to cheer and have a good time, so give them stuff to cheer. It's not rocket science!
Memorable Moments
It really is a special and unique time and opportunity in WWE history. No other time, maybe before or ever again, will their be a more appropriate time to create memories. So do it. Sure if you have plans for later down the line, don't rush anything… but as I've said to people and on my podcast WWE have A LOT of stars on the bench at the moment, a lot of big names that we haven't seen for a long time… I can't think of a better time than now to do some crazy stuff. And not just the big returns but also maybe have some people go over in certain matches and situations that have either been a long time coming, or a shock… Imagine say a Liv Morgan or a Nikki Cross winning the women's ladder match at Money in the Bank, or Ricochet winning the men's… Make the most of this unique opportunity WWE…
Cutting the Crap
Some of the stuff WWE have put out in certain segments in recent weeks and months has been fucking ASS! In particular that horrid, cheap-horror film scene with Shayna Baszler and Lilly the doll… Imagine that in front of a live crowd… They'd crucify it… And after waiting so long for fans to come back, them then coming and booing an important part of the show would not be a good look. It makes everyone involved look bad, and it's not even their fault. Imagine that Rhea-Charlotte finish from the PPV, where Ripley was disqualified for taking apart the announce table… A live PPV crowd would HATE that finish, again not a good look. So don't take the piss WWE!
SummerMania
Given it's at Allegiant Stadium I think it's going this way anyway, but SummerSlam this year should really be as big (card wise) as any normal year's WrestleMania. Just go mental, make this line up the biggest line up you could possibly make, call EVERYONE and get everyone you can: Cena, Lesnar, Lynch, Sasha, The Fiend and more. Build a card of dream matches, why not? You've got to sell out a stadium of that size so you're going to need to build a strong line up. They should… and I think they will…
"You Deserve It"
There's been a lot of people on the main roster who have been KILLING IT in the absence of fans… and I really want to see those people rewarded. They've not had that recognition and adulation that they'd of got in normal times from live crowds, and they deserve that credit. So I hope WWE give the likes of Kofi & Woods, Riddle, Nikki A.S.H, The Usos chances they may not of usually got. Push people or someone to the moon, look at Lashley now… had a gradual push and now fans are coming back he's the top man on Raw as WWE Champion… Why not give someone else a shot like he had and flourished with… worth a shot right?
Utilize the Draft
So it had previously come out that another Draft would take place not long after SummerSlam, however recent updates suggest that will now take place in October time in line with previous years and the 'season premier' of each show. But regardless a draft brings a number of possibilities to change things, and set up some new feuds and matches that live crowds can get in to. With all the releases, a few rumored/confirmed NXT call ups, and recent pushes it appears the roster is going to change a lot across Raw, SmackDown and even NXT in line with the return to touring. So I hope WWE make the most of it and build two strong and balanced rosters full of fresh potential match ups and possibilities. Imagine say Drew McIntyre (Raw since his original main roster call up) on SmackDown against Roman Reigns? Or Big E and Kevin Owens going to Raw to face off with Bobby Lashley? The possibilities really are endless.
LONG TERM BOOKING
This might go against a lot of what WWE will do in the next few days and weeks, given a lot of it will be trying to just do big moments and shocks, but any moment shouldn't be at the detriment of the show or the stories you're telling… Say for example you want to bring back Brock Lesnar… cool, but is it really worth brining him in and having him beat Lashley or Roman? You really want to sacrifice all the work you've done building up your world champions just to get Brock on the card? There has to be a balance. I hope the likes of Vince and Bruce remember that, and don't get too excited with all these shiny toys to play with and big stars they're able to book and use again…
Make The Fans Feel Important
This goes along similar lines to points I've raised before. But what I mean in particular with this one is PLEASE WWE I FUCKING BEG YOU, LISTEN to the fans on stuff. If they over the course of a long period let it be known they don't like something… then just stop doing it and come up with something else. Don't insult fans intelligence with BS stuff, and don't just go along with stuff and pretend the fans aren't reacting one way or the other. We've seen so many times when WWE have altered their course and took fan opinion into account (Daniel Bryan and Becky Lynch come to mind) that it almost always turns out for the better. It has previously been said that writers in WWE are often writing stuff for an audience of one… With the fans now back in the arena I hope they realize who the REAL most important people are…
Use what's NeXT
I actually wrote these 10 points before the recent run of NXT personnel on Main Event, doing dark matches and now most recently with the 3 NXT women on SmackDown. But one thing that can be said is that Toni Storm, Nox & Shotzi will only add to the SmackDown women's division. In football there is an idea that if you're good enough then experience doesn't matter, and yes none of the three women I've mentioned have had consistent runs in front of big live crowds… but A. they are GOOD and B. they will get people to react to them I'm almost assure of it. I love NXT, there's a tonne of talent in NXT, and Raw and SmackDown given how many talents have been released recently NEED injections of… will numbers for sure, but quality too. The three new SmackDown additions are a great start, and the names that have also been mentioned as possibilities to come up in the near future I've no doubt will all be great assets to either main roster show.
(Start Building) The Road To WrestleMania
You think they'll need to put on a big card to sell out Las Vegas Stadium… how about AT&T in Texas next year with over 100,000 seats needed to be filled… I would say they should start planning for that show ASAP… If you can sew seeds at SummerSlam or sooner then great, if you've got your line up or some matches planned already then bare that in mind when you're booking people and stuff… If you want to… for example… have The Rock appear in a match, why not set up the angle for that at a huge PPV and build and build to something at SummerSlam? There's been talk Rock will be at Survivor Series in November, GREAT idea. Say Cena is going to be at SummerSlam and he's not available to appear in WWE again until Mania or Rumble next year… why not have him do an angle on his way out to set up who he's going to face whenever he can comeback? It'll give a great rub to a full time talent whilst setting up anticipation for stuff later down the line… Maybe they'll do stuff like that, let's see…
One thing for sure is it's an exciting time to be a WWE fan. Lets hope they make the most of it…
Josh.