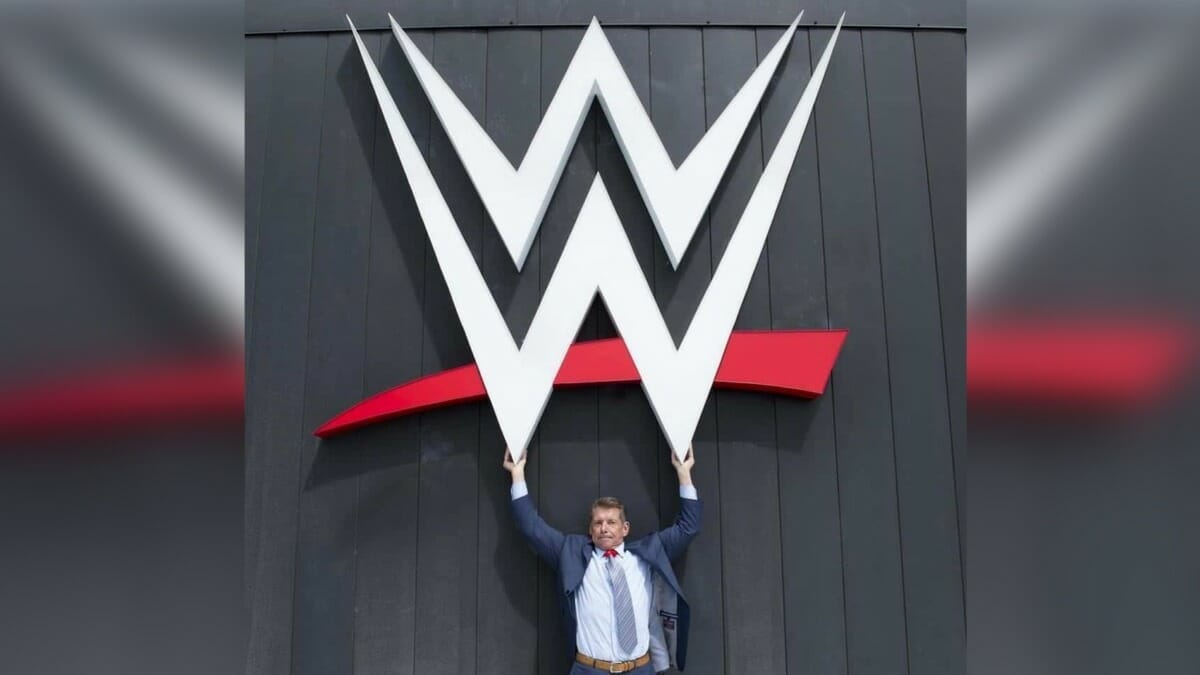 Imagine this… There's a wrestling show on tv that you're going to watch, or that you're attending live… and the card looks like this:
No Way Jose vs Mike Kanellis (with Maria Kanellis)
AOP vs Alexander Wolfe & Eric Young
Mickie James vs Ruby Riott
Murphy vs Lio Rush
Kassius Ohno vs EC3
The Revival vs Gallows & Anderson
Deonna Purrazzo & Chelsea Green vs The IIconics
Big Show vs Braun Strowman
Samoa Joe vs Kurt Angle
Andrade (with Zelina Vega) vs Rusev (with Lana) vs Aleister Black
Some card that right? Something for everyone I think.
Now imagine a wrestling company willingly releasing all those people, and thus allowing them to go elsewhere and ply their trade with rival companies.
Before anyone says about budget cuts or any bullshit like that, they secured a deal with Peacock for the American rights to the WWE Network worth a reported ONE BILLION DOLLARS recently. And add to that from WWE's OWN earnings report (https://corporate.wwe.com/investors/sec-and-other-documents/financials) they made a a revenue of 263 MILLION DOLLARS for the first quarter of 2021. This was in fact down 9% from the same period the year before, which the company said was "reflecting the absence of the Company's ticketed live events and a large-scale international event, partially offset by the upfront revenue recognition related to the delivery of certain WWE Network intellectual property rights".
That translates as no touring live shows with fans, and no Saudi Arabia show. But was helped somewhat by the Peacock deal.
WWE announced recently they're going back on the road NEXT MONTH. Naturally that will bring in more money.
Saudi Arabia recently announced they were now accepting incoming flights from a number of countries again, providing they follow certain criteria. The United States was among those countries. (Source: https://www.arabnews.com/node/1866886/saudi-arabia).
Imagine WWE, THE single biggest professional wrestling company in the world, who make more money than any other promotion BY A MILLION MILES, and either factor isn't even close… You'd imagine they need quite big group of office staff, social media, production, digital, and more… right? Apparently not. All the areas mentioned and others had heavy staff releases by WWE in recent weeks.
May 27th. The Wrestlevotes twitter account said the following:
"After yesterday's layoffs, I'm told WWE hosted an internal conference today with most of the "power players" including Nick Khan. While the meeting was said to be organized well, it contained nothing of real substance. So status quo"
Sounds about right doesn't it…
WWE also cut key members of some of their international staff in the UK, Japan, Germany and India. With international tours potentially returning in late 2021 or likely some time in 2022…
I've been reviewing the Friday Night SmackDown shows in recent weeks. I've stopped now so I can have a bit of time away from blogging before the pandemic hopefully ends… But I've watched every SmackDown since WrestleMania… so I've got a pretty good idea of what the show tends to look like and who features and against who…
AT THIS TIME (June 3rd 2021) the CURRENT SmackDown roster is as follows:
Universal Champion Roman Reigns (with Paul Heyman), along with Jey and Jimmy Uso 'with' him (an ongoing storyline since around this time LAST YEAR)
Cesaro and Seth Rollins (who have been feuding since before WrestleMania 2/3 months ago)
Intercontinental Champion Apollo Crews (with Commander Azeez) with contenders Kevin Owens, Sami Zayn, Big E (all of who each of have featured in or around the IC title since way before WrestleMania. There has been some form of ongoing rivalry involving at least 2 of those 4 for many months now and it's still going). You could possible throw Corbin and Nakamura into that mix as well somewhere…
The Tag champions are Rey & Dominik, below them you have the Street Profits, Roode and Ziggler, and Gable and Otis. THAT'S IT. That is the ENTIRE SmackDown tag division. Oh, and they've all wrestled each other at least once in recent weeks.
Bianca Belair is the SmackDown Women's Champion. Natalya and Tamina and the women's tag champions. SmackDown also has Bayley, Carmella and Liv Morgan. Sonya Deville has solely been an on screen authority figure since her return to TV. Sasha Banks has been off tv for months. Bayley and Bianca have already had their PPV match. Carmella literally got beat clean by Belair on the most recent SmackDown, and lost a PPV title match to Sasha Banks shortly after her return in early 2021. The number of women's tag teams on SmackDown (Aside from the champions)… NONE. ZERO.
Both Slapjack (Shane Thorne) and Reckoning (Mia Yim) formerly of Raw's Retribution group have been rumoured to of been sent to SmackDown following the group's split. Both have yet to make a single appearance on SmackDown TV.
SmackDown is WWE's premier show ever since the FOX tv deal. On July 16th the edition of SmackDown will be WWE's first show of their return to regular touring events with fans in arenas. The show is a little over a month away. At the All Elite Wrestling PPV this past Sunday, around 30 performers appeared in matches on the show's main card (excluding the battle royal match they had). There are now a TOTAL of around 25 performers on the ENTIRE SmackDown roster who wrestle regularly.
In this image is the Raw commentary team for most of 2020 (Tom Phillips, Samoa Joe and Byron Saxton. A very credible and pretty decent team) and up until as recently as March/April this year. In June 2021 only 1 of the three men in this picture are still employed by WWE. Since after WrestleMania Adnan Virk (formerly of ESPN) was made lead commentator for Raw, having had no previous experience calling pro wrestling. Joe and Phillips were released. Corey Graves was moved over from SmackDown. Adnan Virk lasted a matter of weeks and has since been replaced by Jimmy Smith (formerly of Bellator and UFC). Tom Phillips has commentated on every single WWE TV show currently on air at least once before. Smith and Virk combined had commentated on ZERO professional wrestling tv shows before their Raw debuts.
Now the natural fit the fill the gaps on the Raw and SmackDown rosters would be to call up people from NXT… right? Makes sense right? Well yes perhaps… But, what about this… We can all use the narrative about NXT talent being booked incredibly poorly on the main roster (Keith Lee for one was NXT's first and only ever DOUBLE champion last year.. for whatever reason he wasn't even on the WrestleMania card…). But one thing that is a notable FACT is this… Of the in-ring talent released by WWE since the pandemic began 3 tag teams, 8 singles competitors. All previously held NXT gold. Chances of NXT talent going to Raw and SmackDown and having success? Slim at best You'd have to say…
Without even going into the talent let go at the start of the pandemic, lets just discuss those let go since WrestleMania…
Braun Strowman was in a PPV match for the WWE Championship less than THREE WEEKS ago. He beat Shane McMahon at WrestleMania.
Aleister Black had recently returned to tv after 7 months. He had a number of vignettes with a new character before making his proper return at the finish of a tv main event. May 21st they did the angle for his return with him kicking Big E. June 2nd he was released.
Lana was on TV on MONDAY. On WEDNESDAY she was released.
Ruby Riott was on TV FRIDAY. On WEDNESDAY she was released.
Billie Kay was on Night 1 of WrestleMania. She was released FOUR DAYS later.
Samoa Joe called commentary for WrestleMania. He was released FOUR DAYS later.
SCREAMS of the left hand not even acknowledging the right hand exists. Yet at the end of the day, EVERY decision goes through and has to go past ONE guy. If Vince doesn't want something to happen, it wont. Don't ever forget that.
Sure, I think a lot if not all of those let go will be fine. They'll all find other gigs in different promotions, and they'll shine. You only have to look at the likes of Deonna Purrazzo, Rusev and Anderson 7 Gallows as examples… All were let go by WWE ta the start of the pandemic, all have since gone on to claim championship gold elsewhere and be presented as big stars. But that's exactly the point… It's not as if WWE's creative is firing on all cylinders at the moment, yet here they are willingly letting people go who go and be big stars and help the product of other companies.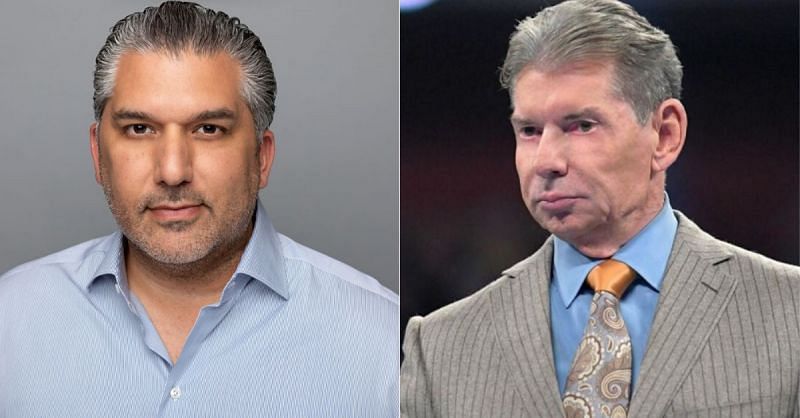 There's really a lot more I could say… I guess the question is WHY are these things happening? Well… the unthinkable story that people have gone to is that new WWE head guy Nick Khan is doing all these things to prepare WWE to be sold. It's a theory sure, but I can't say I'll believe it until it happens. It is incredibly odd though that they're letting people go all the time now, when prior to COVID they were shit scared of AEW and EVERYONE was getting multi-year big money new contracts to keep them at WWE. WWE not so long ago was stockpiling talent, and people would have to claw and claw and wait and wait for their release. Things have changed clearly. AEW, Impact, ROH all seem to be taking on more names, WWE (the biggest game in town) can't stop letting people go… Something doesn't add up does it?
I try and defend WWE best I can. I try and see the good in their product and accept what I can of what I like. But time and time again they let you down, they build stuff up for bullshit endings, and hen they do horsecrap like letting HUGE stars like Braun Strowman go just a MONTH before they begin touring in front of fans again. I had him down as a WWE lifer. I'm blown away that WWE let him go. He's for me, the biggest name let go by WWE since Dean Ambrose. I just… I don't know, but I will find it so odd seeing him anywhere else but in a WWE ring. I've previously spoken out against AEW signing way too many people, and I still believe they have to many to an extent… Although they're getting another TV show soon, and lets hope with that they refine their roster a little, and lets see… but for All Elite Wrestling, for Impact, for ROH even New Japan… Braun Strowman, Aleister Black, Samoa Joe… There's names that WWE HAVE WILLINGLY LET GO that i would say most companies should ABSOLUTELY go out of their way to sign. It'll be very interesting to see who signs who and who goes where, but for me… in all this there can only be many winners, and the one loser… will, I'm almost sure, be WWE.
You've got my support hanging by a thread right now WWE. PLEASE don't let me and everyone else down again… Please…
Josh.