Right… before we go ANYWHERE let me make a few things VERY clear:
⁃ This is not intended to be a blog criticizing AEW. It is one I hope is an honest view on a company I want to do very well and does A LOT of things I like.
⁃ I liked a lot of the Revolution 2021 PPV. I liked more than I didn't on the show in fact.
⁃ If WWE did a lot of what AEW does they'd have a much better product for it
⁃ I've extensively watched a lot of TNA and WCW shows (I've also seen every WCW Nitro from the years 2000 & 2001 and read a very good book on the company), so I've seen ways other companies previously have tried to compete/exist in a world with WWE in it. I've seen a lot that does work and a lot more that does not and why that was the case.
⁃ Tony Khan has been absolutely outstanding in his role as the main man of AEW right from the very beginning. He always comes across tremendously well, seems a very legitimate and passionate wrestling fan and it warms my heart that someone like him is in charge of one of the ELITE wrestling promotions around right now. The wrestling business is a LOT better for having Tony Khan as a big player in it.
So this blog is in no way saying AEW is in a bad spot right now… but to quote a good friend of mine Callum "they have to be careful about alienating the core audience in pursuit of a bigger one". Now this was coming from someone who travelled to Chicago for the first All Out PPV, so if a fan of his level is saying things like this then that tells me they are beginning to walk the line very close to the edge. And Callum isn't the only person I've seen express these sort of concerns recently…
---
So as I write this we are only days since a very eventful Revolution PPV… the 2020 version (AEW's final big show before the pandemic) was one of THE best wrestling shows we've seen for a number of years… the 2021 version wasn't quite of that standard, but it wasn't a bad show by any means. For me it showed everything good, and POSSIBLY bad about the company at this time…
The Buy In show before the PPV featured a super fun women's tag match between Britt Baker and her surprise partner in the super-over Maki Itoh getting the win over Thunder Rosa and Riho. This was good, 4 women with big star power and whom are all over to different levels. For me any one of these women could lead the division with Britt maybe being the best bet right now, although Riho (a former champion) and Thunder Rosa are both very capable and over babyfaces, and social media sensation Maki Itoh has quickly captivated a cult following (as was shown by the reaction she got when she came out), and she I feel is one to watch for sure. This showed all that was good about AEW women's division.
The main PPV opened with a big banger. A great mix of in-ring quality and star power as Tag champions The Young Bucks retained against the Inner Circle's Chris Jericho and MJF. That was followed by a tag team version of their signature Casino Battle Royal. A Casino version differs from a regular battle royal in that. We had 15 tag teams participating in the match with two of them starting it in the ring. Then every 90 seconds (and it was a shoot 90 seconds to their credit as we had the countdown clock on the screen at all times) a new team enters the match. A team is eliminated when BOTH members go over the top rope and both their feet hit the floor. At stake was a future show at the AEW tag team titles held by the Bucks. Whilst this wasn't bad I felt it belonged on the buy in show, I personally didn't need a 25 minute plus multi man match second on a card, and just after a near 20 minute tag team opener. Nonetheless the finishing sequence that saw Rey Fenix (representing Death Triangle alongside PAC) last eliminating Jungle Boy of the Jurassic Express to win was great stuff. The Young Bucks vs Rey Fenix & PAC should be something quite spectacular. Hikaru Shida next retained the women's title against Ryo Mizunami (who had won an eliminator tournament to get this title shot). Again nothing wrong with the match, but didn't feel PPV worthy for me (they did a good video about the challenger before the match which explained her backstory, which did help my interest in it a little) and they seemed to peak crowd interest in the middle of the match rather than the end. Afterwards we got an angle where Nyla Rose, Britt Baker, Rebel and Itoh all came out before Thunder Rosa ran them off, where this all leads I'm not too sure. The booking of the women in AEW has been up and down to say the least, so lets hope whatever they do come up with ends up being interesting stuff (HINT HINT: have Britt Baker win the title, and eventually turn Itoh babyface and have that as your feud would be my advice long term). Next after battering their opponents during a pre match interview, the team of Kip Sabian with Penelope Ford and Miro squashed Chuck Taylor and Orange Cassidy. Again why this was on a Pay Per View and not Dynamite I don't know, Maybe just to put Miro over strong (more on him later by the way)? After that a backstage segment set up big Inner Circle meeting for the next episode of Dynamite after MJF and Chris Jericho's loss. The next match was Adam Page getting a win over Matt Hardy. And finally we had Page embrace the advances of the Dark Order and they all celebrated his win after, a fun babyface moment. Next up we had a multi man 'Face of the Revolution' Ladder match with the winner gaining a shot at Darby Allin's TNT Championship. In a clear shot at WWE, a funny one in fairness, the competitors would have try and and retrieve a giant 'brass' ring from way up high. The participants were Scorpio Sky, Cody Rhodes, Lance Archer (with Jake Roberts), Penta El Zero Miedo, Max Caster and the mystery man in the match was another new AEW signing in former Impact Wrestling star Ethan Page. To the shock of some a super fun ladder match was won by Scorpio Sky, not an obvious choice but a wise one for me. Sky is someone who has for some time been a standout in the SCU group and seeing him get a big singles win on PPV was really cool. And then we had the three big pulls for the PPV coming in; the reveal of the 'Hall of Fame worthy' new AEW signing, the first match in 6 years for Sting, and the main event world title EXPLODING BARBED WIRE DEATHMATCH! So as my review of this PPV has gone on long enough I'll quickly touch on all three…
CHRISTIAN CAGE was the new AEW signing. Somewhat of a shock given he was only in the Royal Rumble match a few weeks ago, his first match in many years. But he's now signed a multi-year deal with All Elite Wrestling, and it appears he's going to be a regular on their TV and in matches fairly often.
Sting and Darby Allin beat Brian Cage and Ricky Starks in what was maybe the best cinematic match we've seen. Everyone got their spots in and looked good, including Sting who was protected by took some heavy bumps too. It was as if his previous health issues in getting cleared were not even a factor now, so credit to him and the work he has done to get in this shape. Darby is just going to be an absolute megastar, and the heels all did their jobs so well. Try and find a way of seeing this match, you'll love it.
Oh boy… and then the main event happened…
I'll cut to the chase… But Kenny Omega retained his AEW title against Jon Moxley. They both worked really hard, and played into the stipulation well throughout… Omega beat Moxley with the help of the Good Brothers just before the 30 minute timer was up (when the ring was due to explode)… but then the heels left Moxley laying in the ring so he'd seemingly have to suffer the fate anyway… This even brought out Eddie Kingston, someone who has fought against Mox for many years, to come out and try and save or protect his friend… but he couldn't move him from an apparent doom that was coming so he just lay on top of his fallen friend to protect him from the explosion that was coming… and then as I'm sure you've heard by now… the 'explosion' was somewhat similar to the sparklers during Gillberg's entrance… no huge explosion or fire as was expected, although Kingston and Moxley sold it like there was. The crowd even booed the anti-climax and I don't recall an AEW crowd booing the creative like that ever before. After the ppv went off air Moxley in kayfabe tried to say how it was Omega's fault for building a dud exploding ring, Tony Khan told the presser after the PPV that "I think we're all lucky that the bomb going off at the end didn't really hurt anybody…Kenny's big master plan — he built a dud," Khan said. "Who would have thought when he drew the big plan with crayons that maybe the bomb might not fail to take both guys out… but at the end, I don't know what people really wanted unless you wanted us to actually explode the guys at the end, there's only so much you can do," Khan later added. "So without actually blowing the ring and blowing both guys up, I think the basic explanation is Kenny's ring was set to explode and his plan as a heel who built this thing with a hammer and nails as we saw, the final bomb just didn't go off."… Yeah… good try guys, but this was terrible. Don't advertise something you don't want to deliver on. And to be honest I don't buy Khan's story, I think this was a botch. And to do so on such a stage is a massive L for AEW. Maybe their biggest of that type to date? Which is a shame because this was a good show overall, and the main event even was fun stuff. But sadly it will be remembered as the show with the Botchamania ending.
So… how did they follow all that up?…
Ray Fenix (with PAC) beat Matt Jackson (with brother Nick) in a great preview of their upcoming tag title match.
Eddie Kingston and Jon Moxley spoke about what happened at Revolution… Kingston said he had a panic attack, Moxley wondered if Impact built the ring and not Omega? So seems those two are a team now which should be fun…
Cody Rhodes picked up a win in under a minute before we went into a interview that turned into a pull apart with him and Penta, with Penta saying the line "he would've hurt Cody's arm so badly he wouldn't be able to pick up his baby girl". So this looks to be a real intense feud which should be good.
Chuck Taylor proposed another match with Miro with the stip that if he lost he'd be his butler again…
Sting came out to speak with Tony Schiavone, then he got interrupted by Lance Archer, and that was it. A very nothing kind of segment… maybe this leads to Sting vs Archer? Maybe it goes nowhere? who knows…
They had some technical difficulties during the match where Ethan Page beat Lee Johnson. To the point they uploaded the full match to YouTube… Adam Page basked in his win over Matt Hardy… Tony Schiavone was out to speak to Christian Cage next, but soon got interrupted by Kenny Omega and the good brothers…
and out after came Kingston and Moxley… and this looked to set up a future Christian vs Omega match…
hmm… a fun women's multi match saw Thunder Rosa, Ryo and Hikaru Shida beat Britt Baker, Maki Itoh and Nyla Rose. Not quite sure where they go but I've my idea as you've seen, but let's see… they have all the talents just hoping they use them well…
Matt Hardy was with Private Party and wasn't happy, but then introduced The Butcher, The Blade and The Bunny as new members of his group… Darby Allin retained his TNT Title against Scorpio Sky in a great match that showcased both guys talents really well.
And to close the show… we had The Inner Circle's war council meeting… and this was one heck of a segment…
And how would MJF react?…
---
So now you're all up to date with the goings on lately in All Elite Wrestling, let me talk about a few sub-areas and potential issues i think they may face and/or have to manage carefully as time goes on…
Too many wrestlers???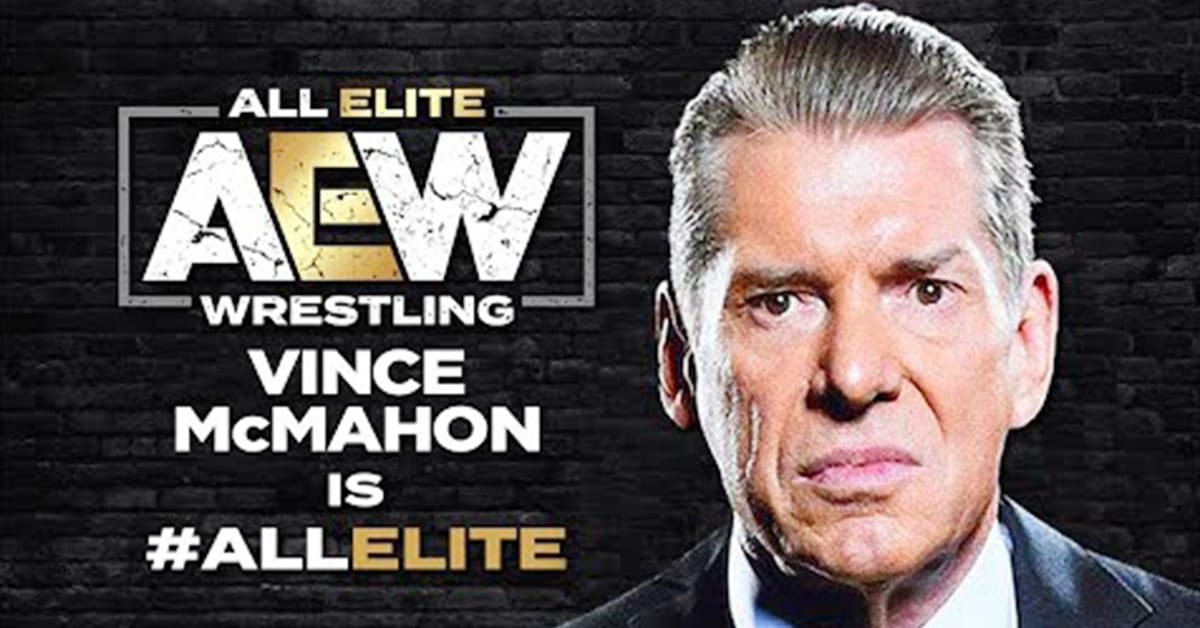 As you can see from the above image, it's become a bit of a meme online now to link basically everyone with AEW and put their name and image in the 'is all elite' framework… I can't recall who exactly from AEW said it, may of been Cody or JR… But when WWE were releasing a load of people last year when the pandemic started, they said they wouldn't sign people just for the sake of it. And that they were happy with what they had. And sure they now have AEW Dark, Elevation and another TV show coming that goes alongside Dynamite… but they have signed SO many people recently… and sure WWE have signed many in the same time period, but many of those will go into the PC and NXT and be developed over time, they also have a 3 hour Monday show, 2 hours of NXT, 1 hour of 205Live, 2 hours of smackdown and Main Event, as well as the PC and a new NXT Evolve show being talked about… every week that is… And yes Dynamite is a decent show 2 hours every week… but AEW Dark is 10plus matches each week that often seem to be matches for the sake of it… maybe they are just to help develop their talents and give them much needed reps… but in terms of who they're signing they seem to sign a lot of talent that they don't know what to do with… They seem to me at least to be doing a lot of what they said they wouldn't and sign people for the sake of it… Every single wrestler that either gets released from WWE, isn't used on TV or is available is immediately linked to AEW, and it's getting to the point it's tiresome. Sure if a top talent is available by all means go after them, but go after them with a plan of how to use them 'properly'… Miro for one is someone that was on TV but hardly ever used in a role many thought he should be… the same could be said for his AEW run so far… I get they maybe don't want to have people specifically assigned to certain shows to allow for fluidity of those shows, so they can have any matches they want across them which does allow for some cool match-ups… but it also makes it all very hard to follow… and they aren't unlike WWE in that many of their stars can go weeks without TV time, and many aren't aware that they may or may not have been on AEW Dark, just as many don't know who is on Main Event each week in WWE. I don't know… just feels like they've too many people and not enough places for them, much like the 'stock-piling' WWE are accused of doing at times… they have over 90 signed talents at the moment, so my hope is when they have Dynamite, Dark, Elevation and the second TNT show they'll have much more spaces for everyone to be regularly doing stuff, and they can let people know much clearer where they can see their favourites.
The women's division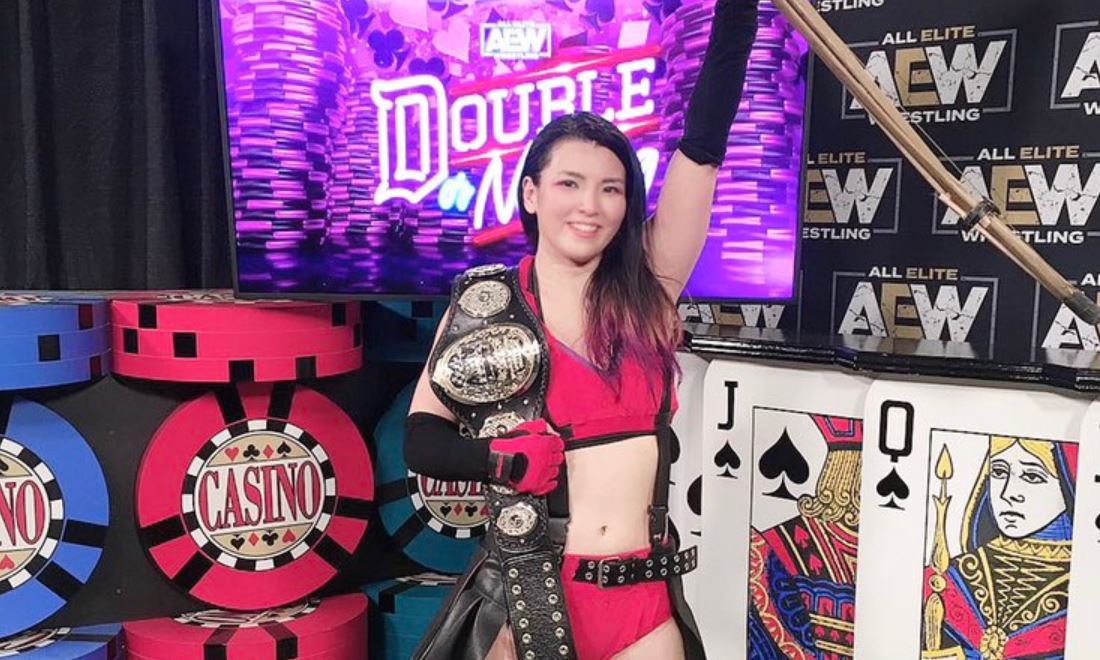 The Women's division of AEW has been something that they've been somewhat criticised for since they started it seems. At the start it was the bizarre heel group ran by Brandi Rhodes, then it was their lack of TV time (for a while it was one match a week that went a few minutes on Dynamite), then it seemed most PPV outings for the women whilst Nyla Rose was champion was criticized. People forever seem to compare it to the incredible women's roster on NXT, which sure in my opinion is superior, but I actually will stick up for AEW here and say there women's division isn't as bad as many make out. They have the links to the Ultra-talented Joshi roster that got a showcase in the recent eliminator tournament, and not long before that we had the women's tag tournament too… and now as we've go into a Dynamite where not only are Britt Baker and Thunder Rosa in a 'lights out' match (anything goes), but they're going on last. Women main eventing their TV show is a huge step forward, and if they have Baker win maybe she wins the title and takes her star power and brings that to main eventing Dynamite more often…? Or even if Rosa wins she's a star and she's great in-ring, so either result wouldn't be bad I think, and I'm sure the match will deliver. According to the roster page on their website; Abadon, Allie, Big Swole, Emi Sakura, Jade Cargill, Leva Bates, Nyla Rose, Penelope Ford, Serena Deeb, Shanna, Tay Conti, Yuka Sakazaki make up their roster… as well as (listed on the webiste but either OOA or injured) Mel, Kris Statlander, Brandi Rhodes, Anna Jay, Awesome Kong to come in or back, and then the likes of Maki Itoh and Red Velvet who look to have big futures in AEW… I'd say that's not a bad line up… names that have it in-ring, and can always get even better with the more reps they get as the company goes on… Maybe giving Baker and Rosa the main event of Dynamite is a sign that they may be getting more of the spotlight. It's overdue I'd say, but then again with the amount of male talent they have signed maybe that's apart of why the women can struggle for spots on Dynamite each week… lets see…
Things in the pipeline…
During this pandemic it seems AEW have booked things or certain angles slightly differently to what they may have done had they still had full crowds all round America to perform for. Their first show without a crowd in fact was due to be one of the biggest Dynamite's they had… with BROKEN Matt Hardy and the late, great Brodie Lee due to debut… and as you can see above we were robbed somewhat of the 'blood and guts' match they had scheduled for the March 25th show last year. This was to be their answer to War Games… but Cody himself has said they are saving that for when they have a big crowd. And then with a lack of full crowd it's tricky to gage reactions to certain wrestlers popularity levels, there's only so much you can tell from social media and the 1000 or so they allow into each dynamite… So the likes of Hangman Adam Page, who had huge reactions each week and looked set to be a big singles star seems to have fell off a little in the last year or so, but this whole thing he has with the Dark Order looks to be the start of another babyface push as a singles star… maybe the long awaited match between him and Omega for the AEW title could happen at last when arenas are full again? A similar thing could be said for the once BROKEN Matt Hardy, who has said he had visions when he was signing for AEW of packed arenas doing the DELETE gesture, but of course with no fans there's no DELETE chants, and BROKEN Matt loses a little of his sparkle… Luckily for the versatile star he's reverted to another of his many gimmicks now as a take on the Big Money Matt he was for a time during his run in TNA. With the return of full arenas seemingly coming at some point this year, it is exciting times for many AEW stars who haven't heard a full crowd give them the sort of reactions they would be getting (the likes of Jungle Boy, Maki Itoh, The whole of the Dark Order to name a few)… and you have to think also about Sting who hasn't had a full arena crowd in AEW, same for Eddie Kingston, FTR and Miro for example… There's so many dream matches as well that AEW could still do… and it's not like they're going to or ever did struggle to sell tickets… but imagine Sting vs Cody… or the Blood and Guts match… and you watch those tickets sell quicker than you can SELL OUT… AEW have PLENTY in the back pocket for when the crowds are back in full, so lots of exciting times ahead.
The Forbidden Door… is OPEN!
The one major thing that AEW do way better and way more than WWE (in fact it seems to be something WWE actively try not to do) is their willingness to work with other promotions. It seemed for so long given many of their former talents are now with AEW, and many current AEW stars have in their deals with the company that they can go and work for New Japan; a partnership between the two companies seemed a no-brainer. But given the hurt feelings on both sides when the likes of Omega, Cody and The Young Bucks left New Japan to start up AEW seemed no signs of lessening it looked like it was a non-starter… but after a departure of their president, the small matter of AEW's Jon Moxley being the IWGP US Champion that (due to the pandemic restrictions) hasn't been able to get to Japan to defend his title, something had to give… and then New Japan's KENTA just showed up on Dynamite, Mox vs KENTA was announced and KENTA even had a tag match on Dynamite… the Forbidden Door open at last! Who knows when travel restrictions are no longer in place who from New Japan could appear on AEW programming, and who could go the other way too? And if that wasn't enough… Don Callis (Impact Wrestling VP) went from appearing to commentate on a Kenny Omega match, to being his on-screen manager to taking Omega with him to Impact TV on Tuesday nights… and that turned into a partnership with Doc Gallows and Karl Anderson… and since then we've had those two Impact guys on AEW TV regularly, Omega as AEW Champion is even now defending his title on Impact's ppv in a title vs title match against their world champion Rich Swann… and on top of that we've just had a tag team from New Japan win the Impact tag titles! It's safe to say the 'Forbidden Door' as it was known for so long, is well and truly open now. And when COVID has been handled and there's no longer any travel restrictions in place, who knows what things AEW/New Japan/Impact or even AAA could come up with…
So as I've said, they aren't perfect but then who is. But as I've also said there's A LOT to be optimistic about with regards to All Elite Wrestling… as long as they refine and define their roster and where everyone is going to appear, and get a good balance of people and spots for those people to be in, as well as a more consistent booking higher up the card of their women's division, NOT signing people just because they're available and more because they want them and have plans of how to use them, putting a quality control on their Pay Per Views then AEW can continue to provide a great alternative for people just looking for somewhere different to watch their pro wrestling. But as my friend Callum said "they have to be careful about alienating the core audience in pursuit of a bigger one'. AEW need to remember what got them to the dance, and what made them so good in the first place. Don't try and compete with anyone else… And as I've said they have a lot of different creative ideas they could still do (storylines, matches etc.)… and on top of all that… the growing partnerships they seem to of made with New Japan and Impact can only be good for growth and dream matches all round. Exciting times ahead for AEW… IF they can continue to ride the waves that are thrown at them and keep their ship steady… we can only hope…
Josh.