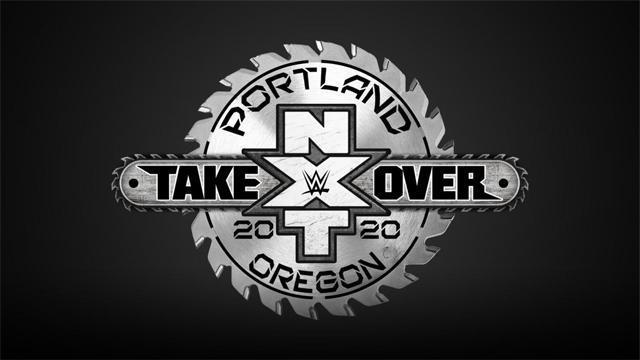 On February 16th 2020 (just prior to the start of the COVID pandemic) we were treated to a rare standalone TakeOver on a Sunday. It was meant to set us on the road to the TakeOver pre-WrestleMania in Tampa some months later… but of course it wasn't meant to be… What we did have though was a mega-hot crowd, the rgeat team of Mauro Ranallo, Nigel McGuinness and Beth Phoenix on commentary… and all the usual hallmarks of a typically-great NXT TakeOver, the main one being a STACKED card: Keith Lee and Dominik Dijakovic got to add the latest chapter to their incredible series of matches on a big TakeOver stage with the North American title also at stake, Tegan Nox got a chance for retribution against former best friend Dakota Kai in a street fight, Finn Balor and Johnny Gargano finally got to go at it after injury delayed Johnny TakeOver from taking part in this much anticipated dream match with The Prince, Bianca Belair challenged Rhea Ripley for the NXT Women's Championship (with Royal Rumble winner Charlotte Flair lurking in the background), 2020 Dusty tag team classic winners Pete Dunne and Matt Riddle got their NXT tag title shot against Undisputed Era's Bobby Fish and Kyle O'Reilly in what can only be a great match, and finally in the main event Tomasso Ciampa got the chance to get back his 'Goldie' against record-breaking NXT Champion Adam Cole, for the title Ciampa NEVER lost… This show had EVERYTHING to be yet another classic show… it did not disappoint…
---
We kicked off the show with a live performance of the shows two official theme songs by NXT alumni Poppy. She's… different…
Keith Lee (C) defeated Dominik Dijakovic to retain the NXT North American Championship
Keith Lee came into this one in the middle of the run of his WWE career so far; the previous November he starred in a tri-branded elimination match at Survivor Series coming 24 hours after a War Games match, he then followed that up by winning the North American title and having an impressive cameo in the Royal Rumble match against Brock Lesnar the month prior to this show here. Dijakovic entered wearing a t-shirt dedicated to the recently passed Kobe Bryant. They went into this one standing at 1-1-2 in their amazing series of matches in WWE (they have had many more amazing bouts against one another prior to joining the company), and the rubber match here DID NOT disappoint. They both showcased their amazing mix of size, power and aerial ability. In many ways this was the perfect 'hot opener', and I would go as far to give it the ultimate accolade in that it was a match I would show casual or non fans to get them more into professional wrestling. Dijakovic hit a corkscrew moonsault (HE'S SIX FOOT SEVEN FOR FUCK SAKE), and also an Avalanche Feast Your Eyes but couldn't put Lee away. Lee hitting a Swanton to the outside and also the spot where he silenced the crowd before slapping the piss out of Dijakovic's chest was awesome. But after what was a true battle of the titans it was the champion who retained. The two showed their continued mutual respect to one another after, and got the ovation from the crowd this match so richly deserved.
****1/2
Dakota Kai defeated Tegan Nox in a Street Fight
A great video package before this match told the story of how best friends Nox and Kai rehabbed from injury together, came back together, and then Kai turned on Nox at TakeOver: War Games and a very personal rivalry followed. Even here Kai jumped Nox during her entrance. It may sound an obvious thing to say but it pleased me that this street FIGHT was very much a fight. WAY too often for my liking do I see big gimmick matches during heated rivalries and they start doing holds and throws, these two women looked like they wanted to batter each other. Tegan Nox paid homage to two of her idols with a Molly-go-round and a top rope Chokeslam getting her separate nerfalls. Kai used ducktape to trap Nox against the ring ripe and then followed up with a number of hard kicks to the prone opponent. Nox really showed great babyface fire during this one, and even tried to Pilmanize Kai… a decent match was almost ruined by the finish sadly… I can't say it was anybody's fault, it's certainly not Nox's fault for being to light to break a table… so Nox was ready to put Kai through a table that was set up, until the debuting Raquel Gonzalez came out and threw Tegan Nox off the top rope to the table below, however the table didn't break and Nox just crashed into it. Kai got the pin after this, as it seemed Gonzalez aligned herself with Kai after the match. The crowd were somewhat flat for the finish having been hot for Nox on offence, they seemed kind of confused. And to be fair at the time I remember thinking it was very out the blue, but almost a year later Gonzalez is a top star alongside her tag partner Kai so it went on to make sense in fairness. But yes a very good match was somewhat taken down by a flat, botched finish.
***1/2
Finn Balor defeated Johnny Gargano
During the pre match hype video Finn Balor said "I don't watch this business, this business watches me'… SO GOOD! The second coming of Finn Balor in NXT has been an absolute joy and most of all in his promos which have been consistently FIRE! Finn was much more the heel as Gargano played babyface, not that Portland seemed to care. This match, to the suprise of nobody, was GREAT. Watch and enjoy!!!
****3/4
Rhea Ripley (C) defeated Bianca Belair to retain the NXT Women's Championship
Another great video package told the story of the amazing run Ripley was on, with Belair wanting her shot at the gold despite the shadow of women's Royal Rumble winner Charlotte Flair trying to stake her claim to Ripley's title. Belair wore special ring gear dedicated to Black History month. Belair of course makes all her own gear, this may have been one of her finest pieces.
The crowd seemed a little worn out from the Balor vs Gargano match, but this match here was really good. Both of them brought their A game, and the success of Belair and (what I'm sure will be) success of Ripley since their time in NXT is no suprise to me and anyone who watches NXT.
Belair came close to finally winning the title on a few occasions, but it was a Rip Tide off the corner ropes that got the pinfall and the win for the champion to retain.
***3/4
But then… urgh… I mean hopefully this wrong is righted with Rhea on her way to Raw now in 2021, but this still sits uneasy with me…
The Broserweights (Matt Riddle & Pete Dunne) defeated Undisputed Era (Bobby Fish & Kyle O'Reilly) (C) to win the NXT Tag Team Championship
Before the match began we got a rather entertaining entrance from the challengers, with a singalong dedicated to one of their opponents…
These two teams put on a HECK of a match here. Two tag teams with unmatched levels of chemistry, Riddle and Dunne having come together and proving opposites really do attract with super-entertaining results, and the former ReDRagon team of the UE again showcasing tremendous in-ring team work. This really was a proper 'rasslin match and the crowd were with it all the way. Fish and O'Reilly, once the action finally got into the ring, soon isolated Dunne which lead to a huge hot tag to Riddle. Matt Riddle then cleared house and looked fucking awesome doing it. Riddle and Kyle O'Reilly went at it before Fish tagged in and they double teamed Riddle, whom was able to tag out to Pete Dunne. Eventually The Broserweights tried for a Doomsday Device but got tripped doing so, with Riddle getting trapped in a leg hold that Pete Dunne had to dive off the ropes to break up. A series of mix ups between the challengers lead to Undisputed Era being able to hit Chasing The Dragon, but only got them a nearfall. And then just as quick after the kick out it was Dunne and Riddle hitting their double team move, with a double jumping knees combined with a fireman's carry got them the win. The crowd were absolutely delighted, as your winners and new NXT Tag Team Champions celebrated. This was a great tag team match.
****1/2
Adam Cole (C) defeated Tommaso Ciampa to retain the NXT Championship
My god, what a match!!! The story leading into it was matched in quality by the pay off. With Ciampa he was finally getting his shot at the championship that he was forced to vacate due to injury the previous spring. And after making his return on the first live episode of NXT in October of 2020 he confronted the man in possession of his 'Goldie' Adam Cole. Cole, who in Ciampa's absence had an incredible series of matches over the title with Ciampa's friend, turned enemy, turned friend again Johnny Gargano, fiercely tried to keep his title, but fell victim to Ciampa at War Games which finally set up this long awaited title clash. These two absolutely BATTERED eachother, and as expected the in-ring stuff was amazingly good. The crowd loved both guys, but they worked so hard that by the end of it they had the crowd behind the babyface Ciampa more so than the heel Cole. The last 10 minutes were amazing, and the crowd were on FIRE for all the nearfalls. We of course got a ref bump leading to the shocking finish…
With the ref having taken a bump, the rest of the Undisputed Era (Roderick Strong and Fish & O'Reilly) came out to try and interfere on Cole's behalf, but Ciampa managed to fight them all off to the delight of the crowd. A nearfall… well it would've been more than enough for the win had the ref not been down left Ciampa reeling. And his frustrations lead to him considering using the NXT title belt as a weapon that had been brought into the ring by the UE… So with Cole down and the title belt in the ring, suddenly Johnny Gargano appeared at ringside, and initially appeared to be lending his support to his friend Ciampa… but as Ciampa went for the title belt Gargano pulled the title belt himself… and after briefly looking at the belt, he looked back at Ciampa… and then smashed Ciampa in the head with the belt. The crowd were horrified… Cole took advantage and with the ref back Adam Cole got the pin to retain the title and win an epic match. UE celebrated to close the show, but the story was how at long last it was Gargano who turned heel on Ciampa. Of course the fairytale would've been Ciampa getting Goldie back and we getting the big Mania weekend NXT title match between Gargano and Ciampa that injury robbed us of the year before. But it being Gargano that did the turn almost was a better story.
*****
This was excellent stuff all round. A brilliant ending to another excellent NXT TakeOver.
Josh.