So I last covered a current day PPV for WrestleMania last year, when at the very start of the pandemic I awoke suddenly hyped for the show of shows that night. It ended up being the perfect distraction from the state of the world at that time, and similarly the Royal Rumble in 2021 is equally at timely. So as much as I wont be reviewing the show (I don't feel right covering empty arena shows like that), I decided to ask around and see if people would prefer to read a preview and predictions… or what overwhelmingly was preferred. So as a result I will be repeating what I did for the WCW invasion… and so without further or do here's my Fantasy Booking of both the Women's and Men's Royal Rumble matches for 2021.
So, for what I'm going to book to make most sense, I'm going to treat it like the following happened with the other matches on the card; Nia Jax & Shayna Baszler to win back the women's tag titles from Asuka and Charlotte, Roman to retain the Universal title against Owens, Sasha to retain the SmackDown women's title versus Carmella and finally I AM OF COURSE going to have Drew McIntyre beat Bill Oldberg to retain the WWE Championship… Remember all of this as we go on here…
For the record as well I'm going to pretend the announcement of the first two entrants in the men's and the number 30 in the women's being decided in a match between Natalya and Tamina on the Saturday edition of WWE Backstage is NOT a thing. I really don't get why they feel the need to do that… are they that desperate for the ratings really???
---
Women's Royal Rumble Match
Number 1: Bayley
Number 2: Charlotte Flair
I like my Rumbles to start with two good in ring workers. And essentially for the 90 seconds until entrant three I'd have these two huge stars and long-term rivals just go at it, trade big moves, and trade elimination attempts, usual Rumble Match opening stuff… until…
Number 3: Lacey Evans (with Ric Flair)
As much as I hate this Lacey – Ric thing, they're going with it so I've kind of got to factor it in here… so Charlotte immediately goes after her, and at one point Ric Flair helps Evans avoid elimination. Meanwhile Bayley just stands back and watches the brawl…
Number 4: Liv Morgan
Liv goes after Bayley as Lacey and Charlotte go at it some more. And we get some of Liv and Charlotte teaming up against Bayley and Lacey Evans…
Number 5: Billie Kay
The absolutely hilarious gimmick she is doing on SmackDown at the moment, where she tries to make friends and gain a place in the Riott Squad, will go on here. I love me some Billie Kay and I want her to have her moment here… so she comes in and tries to make friends with everyone in the ring, but all of them one by one turn her down. Billie Kay does though manage to avoid an elimination attempt by Bayley.
Number 6: Peyton Royce
We got what I thought was a real let down and underwhelming end to The IIconics, one of the most underrated acts (in terms of entertainment) in the company for years… so I want to have something big for them in the Royal Rumble match… Royce does now join up with her former partner, and they take down the other women in the match, as Lacey Evans (who they had Peyton team with on Raw until the thing with Ric and Charlotte started) looks on in disgust, Peyton then sees Evans about to be eliminated by Charlotte, but Peyton stops that. Kay is confused by this and argues as much and this sees Evans take a shot at Kay. Royce watches all this and seems conflicted…
Number 7: Ruby Riott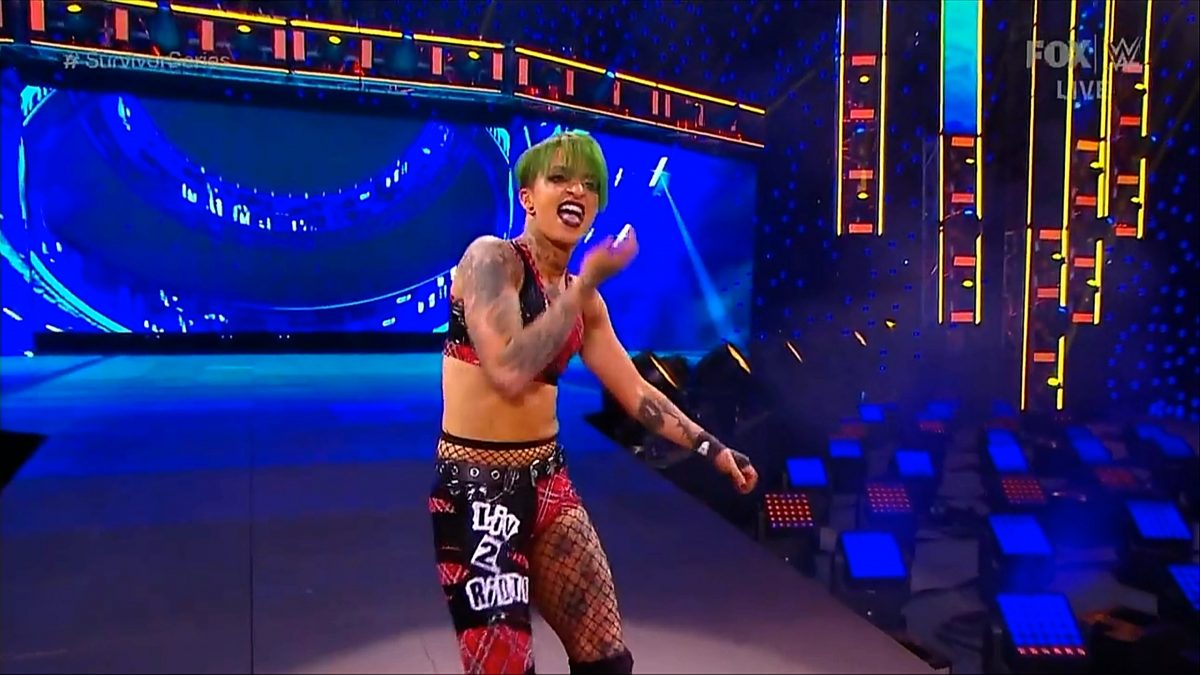 Ruby comes in and goes right away to help her friend Liv Morgan. And its those two battling against Evans and Royce, as we have Bayley and Charlotte trying to get eachother out and Billie Kay is still down selling from being knocked down again by Evans… Finally when Kay gets up we have Peyton Royce fully turn on Billie Kay, and her and Evans try to get her out… until Liv and Ruby see this and finally help out the woman who had tried to befriend them in recent weeks on SmackDown. They save her from elimination… we have everyone hit punches to Evans until Charlotte Flair hits a big boot to Lacey end she goes over the ropes and then after with Peyton Royce having been kicked by both Riott and Morgan, Billie Kay fires herself up and clotheslines her former tag partner over the ropes and Royce is out as well!
Number 8: Tamina
Tamina just runs wild on everyone in the ring and takes them all down one by one…
Number 9: Naomi
Now she's been gone for a while, and she returned after a long time away at last year's Royal Rumble, so why not do the same thing again here. Naomi was actually drafted to Raw at the last "lets change the rosters for the sake of it" thing… but given her husband is on SmackDown I presume when she comes back to TV she'll be there, not that it matters at the minute with no touring happening anytime soon. But anyway Naomi returns here to go up against her former Team B.A.D teammate… and after a back and forth Naomi eliminates Tamina!
Number 10: Kelly Kelly
She's always in the rumble, so my guess is she's gonna be in this one as well…
Number 11: Natalya
So at this point we have Liv up against Bayley, Charlotte against Kay, Naomi against Kelly Kelly, and Natalya against Ruby Riott.
Number 12: Shayna Baszler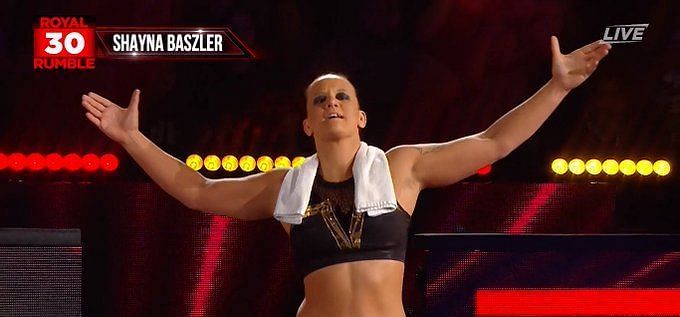 The Number 30 and pre-match favourite to win last year's Rumble comes out much earlier here, but fresh of regaining the women's tag titles, and with a year of main roster experience under her belt I want to use this Rumble to start to get her to where she SHOULD be in the women's division… so she comes in and just like last year she runs wild; Shayna eliminates Kelly Kelly, Billie Kay and then Ruby Riott right away, Liv Morgan puts up a good fight but Shayna puts her in a Kirifuda and then picks her up and slams her out… Shayna then turns her attention to Charlotte, who I'd have her submit earlier to win the women's tag titles, and of course they were the final two in the rumble last year… but Bayley tries to jump Shayna from behind but Baszler is on top of it as those two brawl…
Number 13: Nia Jax
To follow out her fellow tag champion, Jax comes in and after a brief staredown she does team up with Baszler… they double team Bayley, then Natalya, and then they hit almost a double chokeslam or powerslam move to take out Charlotte Flair and Charlotte rolled to the outside… Nia then eliminates Naomi…
Number 14: Beth Phoenix
Beth is great, and in the past women's rumbles she's performed great so I really want her in my one here… She again teams up with former tag partner Natalya and they have a mini-match against the newly crowned Women's Tag Team Champions (this is laying the groundwork for things to come…)…
Number 15: Bianca Belair
Half way in I'd have one of the big favourites enter, and just have her run wild on everyone for a bit and really show off her power and her great moveset.
(PLEASE NOTE I WROTE THIS BEFORE MIA YIM (RECKONING) ANNOUNCED SHE HAD COVID.)
Number 16: Reckoning (with Retribution)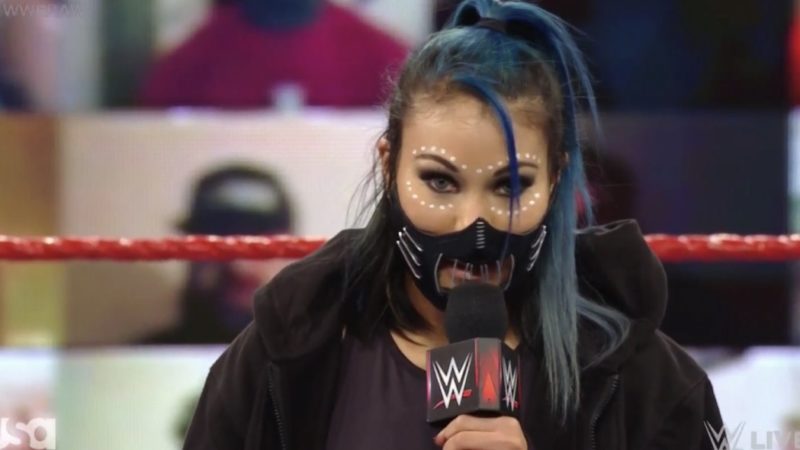 So Retribution all come out and surround the ring, and all the other women in the ring all look out at them. Reckoning then comes from behind them all and attacks all the women with a steel chair… and she then eliminates Natalya.
Number 17: Nikki Cross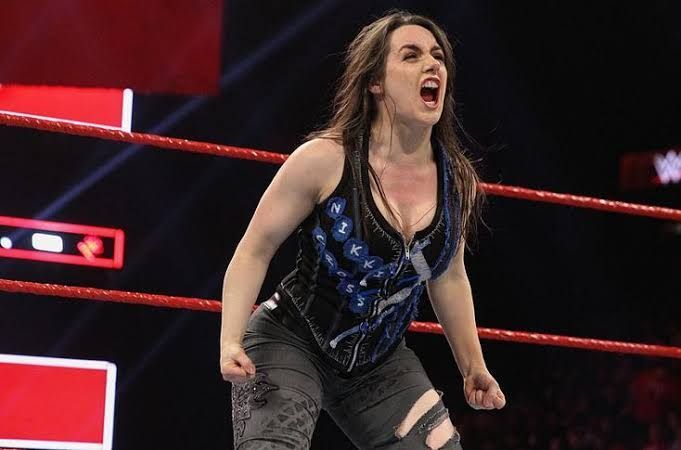 She's been doing some great stuff across social media recently so I want to give her a spot here… I'd have her run wild on everyone and focus on Reckoning… and she eliminates Reckoning to begin a feud both could do with. Nia Jax sadly comes from behind and then eliminates Nikki Cross.
Number 18: Jazz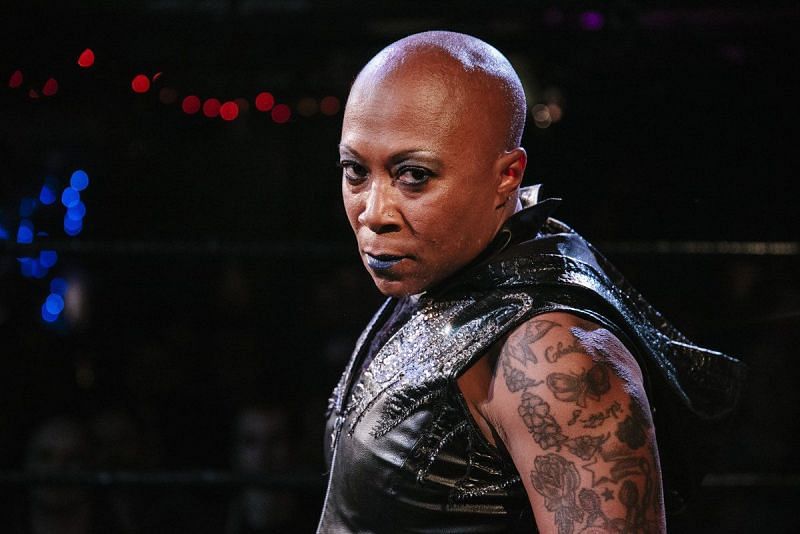 Jazz is currently on her retirement tour, and despite being active with Impact Wrestling I'm gonna pretend she's not exclusive so she can have a much deserved stop in WWE… the former WWE Women's Champion comes out her and goes nose to nose with Nia. Meanwhile Shayna and Beth Phoenix go at it, as do Bianca and Shayna. Bianca goes face to face with Jazz in a past vs future spot, and then Bayley also has a spot with Jazz.
Number 19: Sonya Deville
The recent returned Deville finally steps back in the ring here after being an authority type figure in the past few weeks. And she immediately makes a big impact by eliminating Jazz!
Number 20: Dana Brooke
Dana tries to go at Deville (playing off Deville's betrayal of her tag partner Mandy Rose), Shayna and Nia team against Phoenix and Belair, Charlotte tries to come back in the match but immediately is taken back down by Bianca Belair, Bayley again tries to sneak up on Belair and take her out but Bianca survives again, Baszler and Jax try to team up on Brooke until…
Number 21: Mandy Rose
Mandy sprints in and saves Brooke from elimination, and then goes up against Sonya and those two have a real hard striking exchange.
Number 22: Melina
She's been rumoured to of signed back to the company for a while but apparently has an injury she's dealing with. But if possible I can't think of a better spot to have her back in than this one. Melina uses all her classic offence and just goes at everyone.
Number 23: Mickie James
James and Melina feuded back in the day over the women's title, so I'd have them go at it here… meanwhile Baszler eliminates Brooke, Bianca again survives elimination from Bayley, as Sonya Deville eliminates Mandy Rose but is then almost right after eliminated herself by Bianca Belair.
Number 24: Kairi Sane
I love me some Kairi Sane. She may actually be my favourite wrestler. But I get she's in Japan and right now especially it'd be tricky to get her to the US even for a cameo, but this is fantasy booking so fuck it! Sane goes wild on everyone including Bayley who took her out before her moving back to Japan, Kairi also goes at former NXT rival Shayna Baszler, Nia tries to go at Kairi (no comment on that one) but Beth Phoenix makes the save and then Beth eliminates Nia Jax!!!
25: Chelsea Green
Comeback number 384647 in WWE for Green. Here Bayley AGAIN fails to eliminate Belair. It's here we have Charlotte come back into the match and she goes crazy on everyone and eliminates both Melina and Kairi Sane.
26: Michelle McCool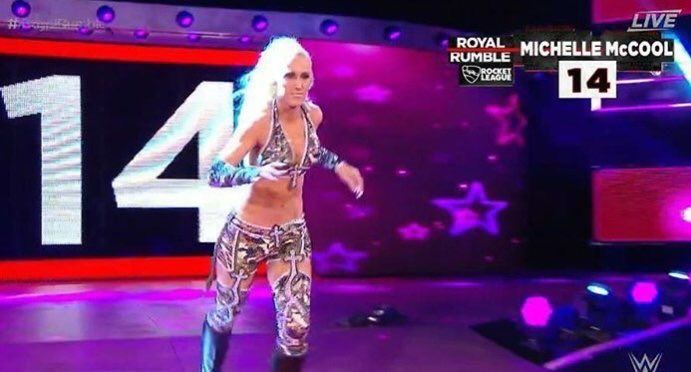 Bizarrely she had the most eliminations in the first women's rumble… so why not have her comeback again… I'd have her face off with Charlotte and after a back and forth Charlotte eliminates McCool.
27: Rhea Ripley
This FINALLY would be Ripley's proper main roster debut. She goes right at Shayna who she won the NXT Women's title from, and then after hitting her with the Riptide she turns to the woman who took that title from her in Charlotte. Ripley then eliminates Shayna (who falls just short of her eliminations record from last year with 7 this time round). I'd then have Chelsea Green try and take on both Ripley and Phoenix… but of course they both throw her out together… and then finally Bianca reverses Bayley and Belair eliminates her!!!
28: Eva Marie
Ok… she's another who is rumoured to of signed… but here me out, she's really useful as a character. She comes out here taking her time with her grand entrance, and takes a look at Ripley and decides she don't want any of that… Ripley then goes under the ropes to chase after her, eventually throwing her back in the ring just in time for the next number…
Number 29: Lana
She's back!!!… she of course has to brawl with Eva Marie, they've tried to make Lana into Eva Marie 2.0 before so have them brawl here, Eva gets the better of it but can't eliminate her, but Lana then reverses it and she eliminates Eva Marie…. we have the countdown to number 30… and it goes to 0…
Number 30: Alexa Bliss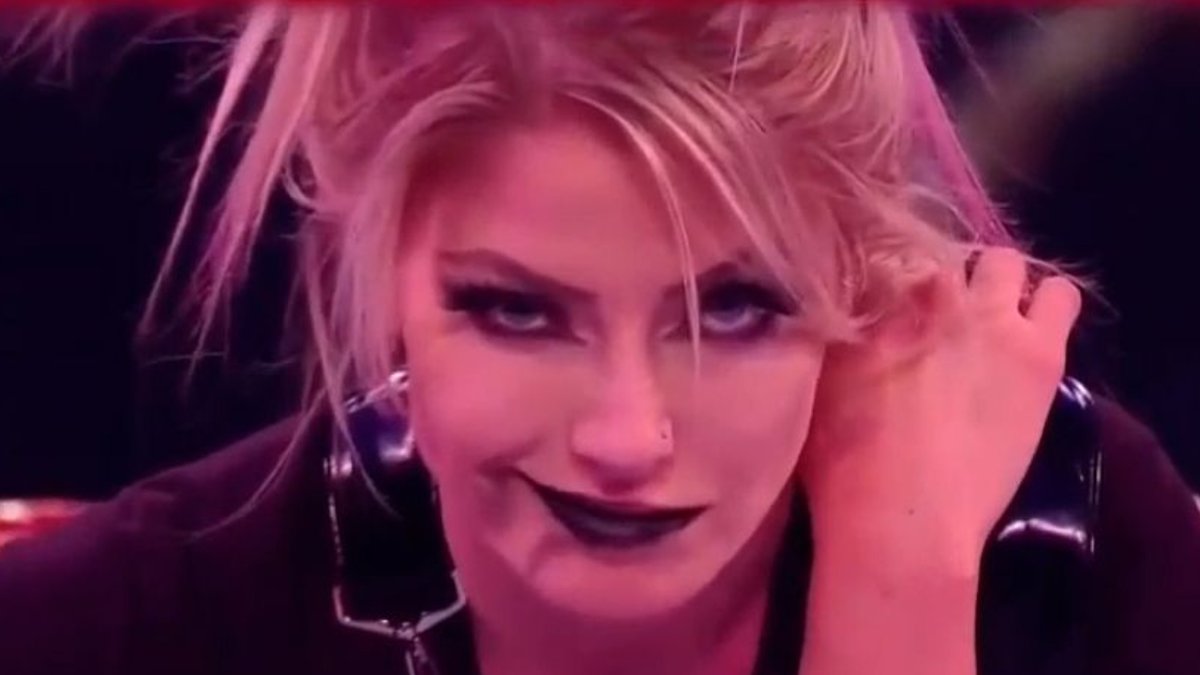 So the lights go to a purple shade and in the ring is Alexa Bliss in her fiend-equivalent form. She's in some form of trance as the lights go back to normal and Lana looks scared. Bliss then attacks Lana and throws her out, Bliss takes down Belair and then Phoenix before Bliss eliminates Beth Phoenix.
Your final 4 are Charlotte Flair, Bianca Belair, Rhea Ripley and Alexa Bliss.
I'd have Bliss go at Rhea, but Ripley gets the better of it. Charlotte looks at Rhea and they have a huge brawl. And to gain revenge for Mania I'd have Ripley eliminate Charlotte!!! Alexa then goes crazy on Rhea before eliminating her, and Bliss and Belair have their own mini match with loads of false finishes before finally BIANCA BELAIR ELIMINATES ALEXA BLISS! Bianca Belair is my choice to win the 2021 Women's Royal Rumble. I'd have her face Sasha for the SD Women's title in what I think would be a BANGER!
---
Men's Royal Rumble Match
Number 1: Seth Rollins
Number 2: Jeff Hardy
Again I think you need two big stars and decent in-ring performers to really kick off the rumble in style. Having Rollins return is something that really has to happen in this rumble given his star-power and Rumble history.
Number 3: Ricochet
I'd have him team with Ricochet to go at Rollins, and then briefly have Ricochet against Jeff which I think would be fun.
Number 4: King Corbin
Corbin would go right at Jeff Hardy, and then Ricochet would take down Corbin. Rollins then superkicks Ricochet to be standing tall.
Number 5: Shinsuke Nakamura
The 2018 winner would enter this one and take out King Corbin right away, before going toe to toe with the 2019 winner Rollins.
Number 6: Mustafa Ali (with Retribution)
Ali goes right away at Ricochet, who gets help from Jeff and then Ali eliminates Jeff Hardy.
Number 7: Otis (with Chad Gable)
Otis storms to the ring cheered on by Gable, and he goes right away and takes out Retribution at ringside before going at Ali in the ring.
Number 8: The Miz
Why the Money In The Bank holder needs to be in the rumble I don't know… but he's in… He of course goes after Otis as that might have been one of the oddest storylines for a while… Here we have Otis get his payback and eliminate Miz, but then Retribution and Ali come back and eliminate Otis…
(Going to take it as Keith Lee is in the rumble match by the way…)
Number 9: Keith Lee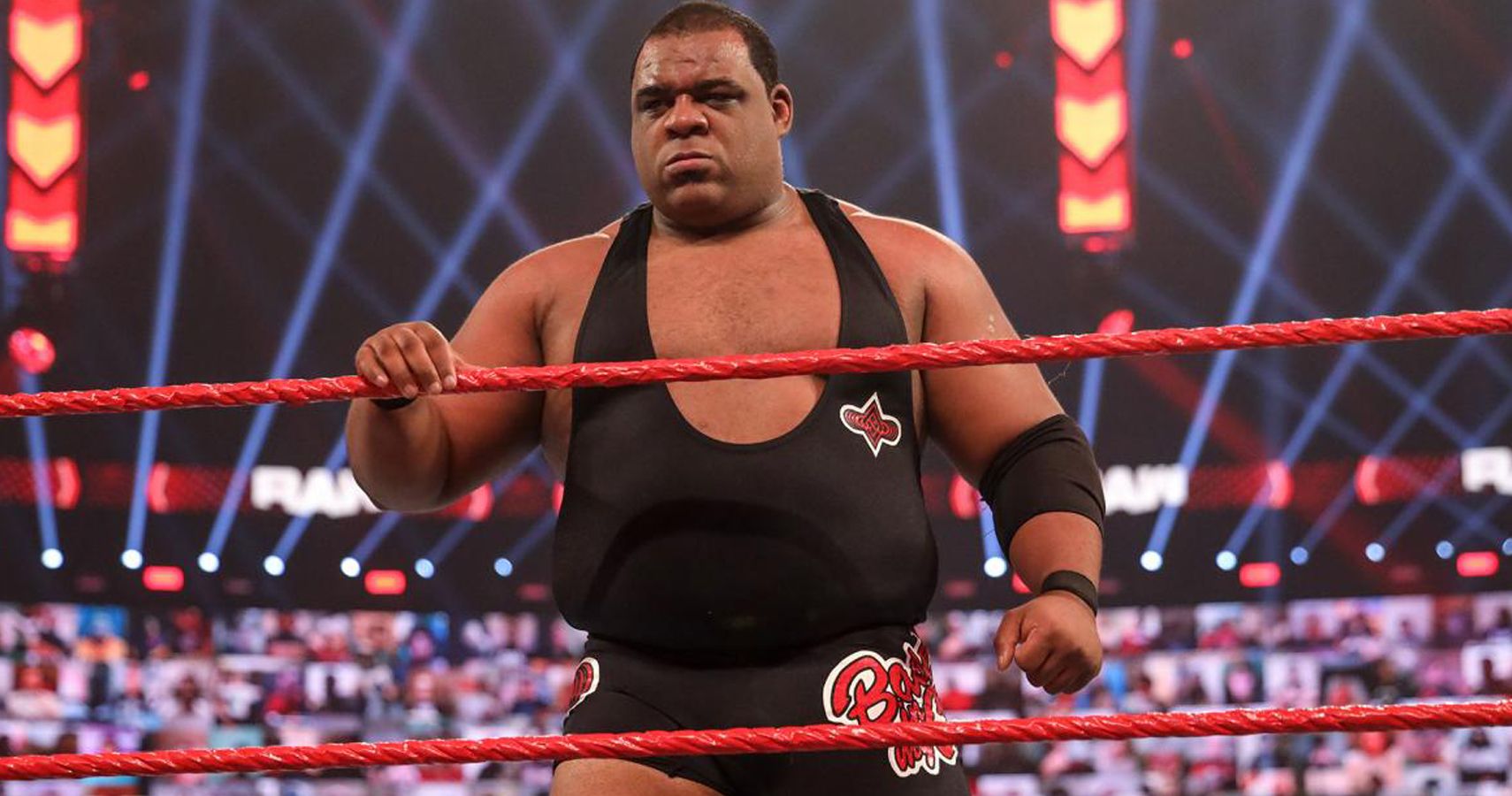 Lee comes in and takes on all of Retribution. And we then get Shinsuke and Ricochet help Lee out, before Rollins has to decide what side he's going to go on… and he sides with the babyfaces! Keith Lee (with Retribution taken out) then launches Ali over the ropes. We then get mini matches between Rollins vs Lee and Shinsuke VS Ricochet.
Number 10: Cesaro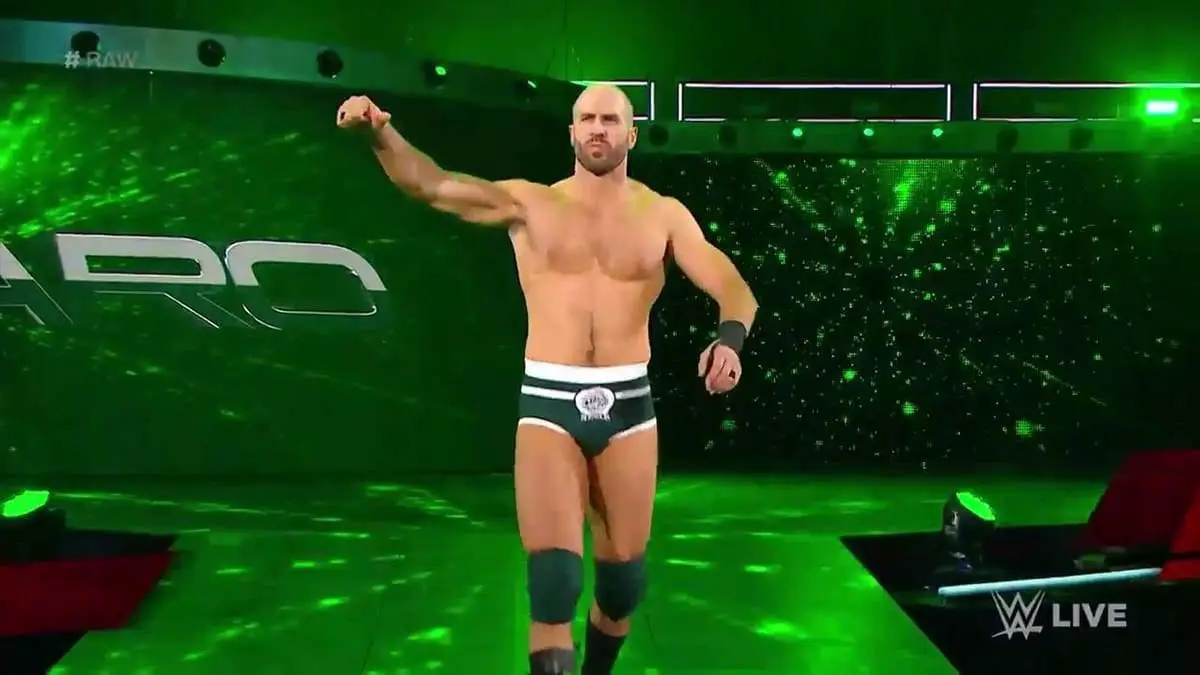 Cesaro comes in and does the big swing to Ricochet, then to Shinsuke then to Rollins, and he tries to Keith Lee… AND HE FUCKING DOES IT BECAUSE CESARO IS THE FUCKING GREATEST!!!
Number 11: Sami Zayn
Zayn goes after Ricochet, and then he tries to pal up with his old pals Cesaro and Nakamura… but Nakamura hits a hard Kinshasa to Zayn, and Zayn rolls to the outside…
Number 12: Bobby Lashley
Lashley immediately eliminates Ricochet. And then we have a huge big man showdown with Lashley and Keith Lee.
Number 13: Jey Uso
Jey comes in and goes at Cesaro and then Nakamura… and then Jey eliminates Seth Rollins!!!
Number 14: Riddle
Riddle and Keith Lee double team Bobby Lashley but Lashley powers up and is able to stay in and not be eliminated.
Number 15: Big E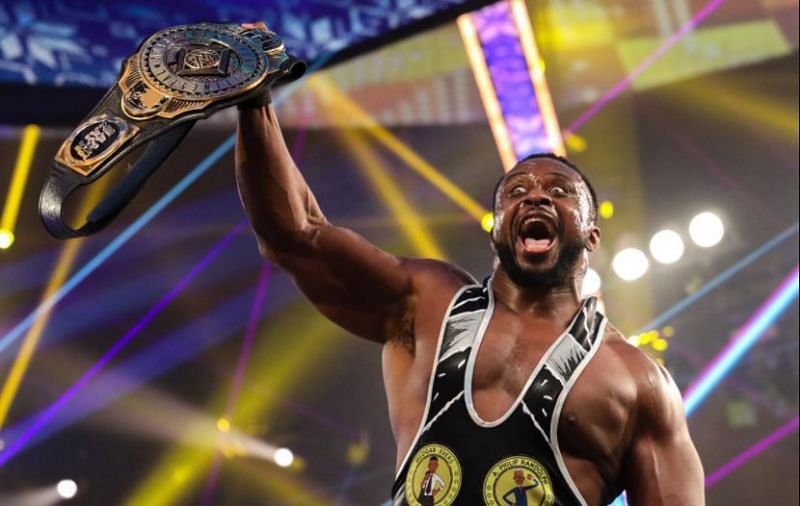 Here we get a great showdown between IC Champion Big E and US Champion Lashley… and just as they're about to go at it Zayn tries to jump Big E, but he gets hit with a Big Ending and he rolls back out to the floor…
Number 16: Sheamus
Have Cesaro go eye to eye with his former tag partner here, and then the two get into it as we have Nakamura – Jey Uso, Lee then with Sheamus, Cesaro brawl with Big E, and Lashley brawl with Riddle.
Number 17: Daniel Bryan
Bryan comes in on a tear and just hits everyone in sight, making sure he really went for it at Jey Uso.
Number 18: Braun Strowman
Braun comes in and batters everyone, and then eliminates Cesaro and then Riddle with relative ease.
Number 19: AJ Styles (with Omos)
AJ takes his tine coming to the ring as he and mainly Omos glare at Braun who's looking right back at them… Sheamus, Jey Uso, Bobby Lashley then all try but fail to eliminate Strowman. Keith Lee then does a running shoulder charge that wobbles Braun, and then finally it is Big E who runs at Braun and clotheslines him out over the ropes.
Number 20: Jimmy Uso
Jimmy comes in and looks right at his brother Jey. AJ then finally enters the ring… or more he sneaks in as everyone else is looking at the Jimmy and Jey face off. Omos remains at ringside. Sami Zayn tries to get into the match but as he goes to jump Jey, Jimmy moves him out the way and superkicks Sami… again he rolls under the ropes and out the ring…
Number 21: Dominik Mysterio (with Rey Mysterio)
Dominik has an exchange in the ring with AJ Styles (which I think would be super fun to watch) as Omos and Rey glare at one another outside the ring.
Number 22: John Morrison
I'd have Morrison do a Kofi spot this year with Kingston nursing a broken jaw, I'm not sure what but something with Keith Lee just launching him out of the ring but Morrison landing on something (ideally one of the rows of screens in the Thunderdome if possible) and then scaling and tight rope walking his way back towards the ring. I'd have Dominik avoid elimination by AJ Styles, but Jey Uso then superkick Daniel Bryan, and try to eliminate him but Jimmy Uso superkicked Jey allowing for Daniel Bryan to eliminate him, and then he'd do the same to Jimmy Uso too. Both Usos would argue and brawl after all the way to the back.
Number 23: SAMOA JOE!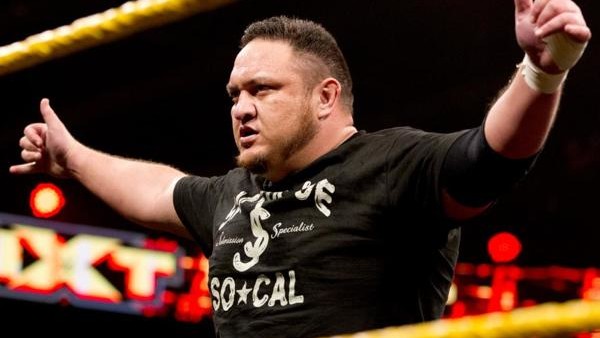 I N-E-E-D to see Samoa Joe step away from the commentary desk, rip off his suit to reveal his wrestling gear and then step into the ring and just tear people apart! I'd have Joe chuck out Shinsuke (he'd been in for ages having entered number 5), then Sheamus and then John Morrison. Also Sami Zayn comes in and tries to throw out Big E from behind, but E reverses it and throws Zayn out… he proceeds to throw a hissy fit outside the ring.
Number 24: Apollo Crews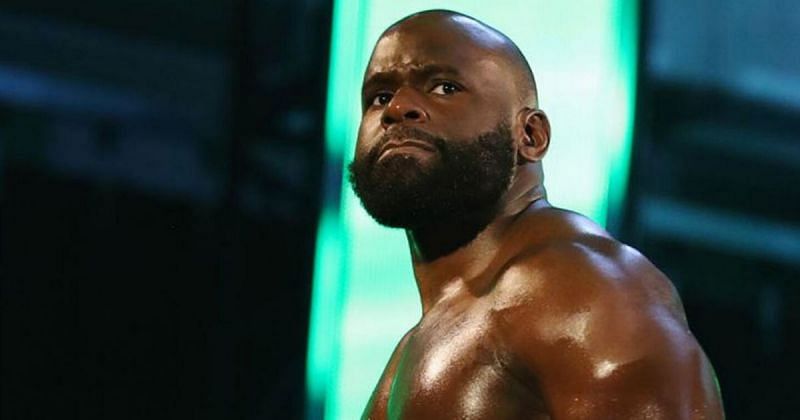 Crews comes in hot trying right away to go after his recent rival for the IC title Big E… but he comes in over confident and that allows for Daniel Bryan to run at him with a flying knee that sends him out over the ropes.
Number 25: Edge
Edge would come in and hit Spears to everyone in the match, last going for AJ Styles who he injured (or more AJ lander on his shoulder funny doing a big bump to sell Edge's spear in last year's rumble)… Edge throws AJ over the ropes… but Omos is there to catch him and put him back in the ring… Big E then tries to eliminate Styles but again Omos saves him… Big E then decides to take the fight to Omos on the outside and goes under the ropes to brawl with him… and as that is happening Edge clotheslines AJ to the outside over the ropes and finally Styles IS out!
Number 26: Jinder Mahal
Jinder comes in and takes down Edge… takes down Daniel Bryan… and then… Big E eliminates Jinder Mahal…
Number 27: Randy Orton
This is where shit gets SERIOUS!!!
Randy comes in and hits RKOs to Bryan, Joe, Lashley, EDGE, and eh tries to hit one to Keith Lee but he stops him and pushes him off, but then Orton hits a low blow and hits an RKO to Keith Lee. Orton then goes face to face with Edge and they brawl but cant eliminate one another yet…
Number 28: GOLDBERG
Listen… hear me out…
Everyone is looking as Goldberg enters… Until Lashley tries his luck… but Goldberg hits him with a Spear and then eliminates him. Samoa Joe has a go but again he gets eliminated also (Listen… I love Joe but I can't have him win, and having Goldberg throw him out looks after Joe somewhat…). AND THEN, and this is just for those who know just how much Big E loves him some William Goldberg…, Big E and Goldberg get into it… but it's BIG E who gets the better of the exchange… and then Daniel Bryan takes down Goldberg with a running knee. But he's not eliminated.
Number 29: Dolph Ziggler
Ziggler is immediately hit with a knee from Bryan and then Big E eliminates him! Then we have: Bryan hit the running knee to Orton, Edge hit Bryan with a Spear, Lee hit a spirit bomb to Edge, Big E hit a belly to belly to Keith Lee, and then Goldberg hit a Spear to Big E… and then we have the countdown to the number 30… With Goldberg the only man in the ring standing tall…
10, 9, 8, 7, 6, 5, 4, 3, 2, 1…
The lights in the Thunderdome gradually go out… and eventually out comes… HIM!
Number 30: THE FIEND
After a long staredown Goldberg and The Fiend get into it… and THE FIEND ELIMINATES GOLDBERG!!! BECAUSE FUCK YOU BILL GO AWAY AND PLEASE DON'T EVER COME BACK!!! After this The Fiend turns his attention to Edge… they brawl but Bray walks right into an RKO from Orton!!! As Orton poses in celebration Wyatt gets right back up (have commentary say something about what doesn't kill you making you stronger, in reference to Orton SETTING THE FIEND ON FIRE)… Bray then hits Orton with a Sister Abigail… and then he summons up a fireball from his hand.. and he tries to launch it at Randy but Orton moves and it hits Edge! And Randy rushes to eliminate Edge!
We are now left with Keith Lee, Big E, Daniel Bryan, Randy Orton and 'The Fiend' Bray Wyatt.
Bryan hits a running knee to Bray, but then Orton hits an RKO to Bryan (it seems as if Orton wants The Fiend to himself)… Big E tries to eliminate Orton but The Fiend pulls him away and hits a Sister Abigail and then Randy eliminates Big E.
Lee and Bryan are on either side of the ring with Bray and Orton in the middle… and then the lights go out… When they come back on Orton is laying against the ropes and he is BUSTED open… like Lesnar SummerSlam 2016 levels… The Fiend just looks at Orton laying there until keith Lee tries to step up to Wyatt… The Fiend though gets the better of the exchange, and he sets for Sister Abigail to Keith Lee… but then Orton comes from behind The Fiend and grabs his mask… and busted wide open Randy is screaming as he tries to rip and claw at The Fiend's Mask… he's trying with all his strength to tear the mask off as The Fiend is trying to get Orton off him, and doing his own demonic scream too… and as they brawl they both go towards the ropes and almost take eachother out of the match… As it appears Randy really is going to rip The Fiend's mask off (the two continue fighting outside the ring)… the lights go out again… and when they come back on both Randy and The Fiend are gone…
So our final two are Daniel Bryan and Keith Lee. They both get up slowly looking at one another, they come together, look at the WrestleMania sign (potential for some great camera shots here), and then we get a mini-match between these two with elimination attempts in between. I think these two together would be absolutely magic. And eventually your 2021 Men's Royal Rumble winner is…
I think everyone reading this knows there are a million and one reasons as to why he should, and really why he HAS to win the Royal Rumble this year, I'll save my longer thoughts for another potential fantasy booking blog… but yeah it's Daniel Bryan or bust for me.
And as a nice tease for a future blog I might do… off the back of the rumbles going as I have them going… I'd have the following matches at WrestleMania:
Charlotte vs Asuka vs Rhea Ripley for the Raw Women's title
Nia & Shayna defending the Women's Tag titles against Natalya & Beth Phoenix
Sasha defending the SmackDown Women's title against Bianca Belair
Seth Rollins vs Big E for the IC title
Daniel Bryan challenging Roman Reigns for the Universal title
Edge challenging Drew McIntyre for the WWE Championship
Randy Orton vs Bray Wyatt in another FireFly Funhouse Match
So I'll leave you with that…for now…
Enjoy the rumble everyone, I know I will!!!
Josh.