After my previous blog in this series (where I'm RE-booking the WCW-WWF Invasion angle) we are now dealing with the fallout of the Invasion PPV. There it was safe to say that WCW won the night; they now have both the WCW and WWF titles, both tag titles, and to add to their roster they now have WCW legend Sting (who showed up to attack Steve Austin and help Hollywood Hogan win the WWF Championship), but also Eric Bischoff has now aligned himself with Shane McMahon in leading the WCW charge. So what now for Vince McMahon and the WWF? How does the chairman rebuild his crumbling empire, and with SummerSlam just a few weeks away does he have an ace in his pack? Now more than ever the WWF need something… electrifying…
So before we get into what would happen after Invasion and how both WCW and WWF would respond, as well as looking ahead and building towards the next PPV SummerSlam, lets just take a look at the rosters, or the 'team sheets' perhaps, of both WCW and WWF as things stand:
WCW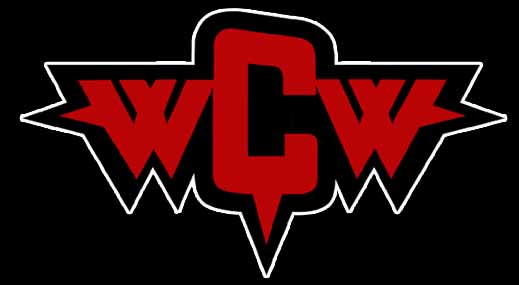 Owner: Shane McMahon
General Manager: Eric Bischoff
Commissioner: William Regal
'nWo' – WWF Champion: Hollywood Hulk Hogan and WWF & WCW Tag Team Champions: Scott Hall & Kevin Nash
WCW Champion: Booker T
Goldberg
Sting
WWF European Champion: Scott Steiner (with Stacy Keibler)
Diamond Dallas Page
WWF Women's Champion: Chyna
Christian & Test
Dustin Rhodes
Rhyno
Mike Awesome
Lance Storm
Sean O'Haire & Chuck Palumbo
WCW Cruiserweight Champion: Hurricane Helms (with Mighty Molly)
Raven
Albert
Chavo Guerrero
Chris Kanyon
Shawn Stasiak
Billy Kidman
Hugh Morris
'Kronik' (Bryan Clark & Brian Adams) (with Stevie Richards)
Torrie Wilson
Ivory
Referees: Nick Patrick & Billy Silverman & Brian Hebner & Charles Robinson
---
I've decided not to pick up Bam Bam Bigelow after all. I just don't see where he fits in.
I'm also (as they did in real life) sending the following to the developmental parts of the WWF: Mark Jindrak, Lash Leroux, Jamie Knoble, Evan Koragus, Kaz Hayashi, Yang.
A few other names that I'll be picking up but NOT including as part of the Invasion storyline: Ric Flair, David Flair and Arn Anderson will all be introduced later, in a similar way to how they were to the WWF in actuality… and Finally Rey Mysterio is something similar, as I don't want him to get 'lost in the shuffle' during The invasion.
WWF
Owner: Vince McMahon
CEO: Linda McMahon
Commissioner: Mick Foley
Stone Cold Steve Austin (with Debra)
The Undertaker & Kane
The Rock
Triple H (with Stephanie McMahon-Helmsley)
Kurt Angle
Big Show (with Trish Stratus)
WCW United States Champion: Edge
WWF Intercontinental Champion: Chris Jericho
'Team Xtreme' (The Hardy Boyz, Matt & Jeff, and Lita)
Eddie Guerrero
WWF Hardcore Champion: Tazz
RVD
Tajiri
The Dudley Boys (Bubba Ray and D-Von)
X-Pac
Spike Dudley
Hardcore Holly
Crash Holly
Scott 2 Hotty
Billy Gunn
K Kwik
'APA' (Bradshaw & Faarooq)
Perri Saturn with Terri & Dean Malenko
Steve Blackman
Jacqueline
Referees: Earl Hebner, Mike Chioda, Jimmy Korderas, Tim White, Jack Doan, Teddy Long, Chad Patton
---
For the record as well, on the Raw side the commentators are Jim Ross and Paul Heyman with Lillian Garcia ring announcer. Michael Cole and Coach doing backstage interviews.
For SmackDown the commentators are Michael Cole and Tazz or Jim Ross, with Tony Chimel ring announcer and Lillian Garcia and Kevin Kelly doing the backstage interviews.
Howard Finkel will ring announce at the PPVs.
---
THE ROAD TO SUMMERSLAM
So the 23rd July Raw is the night after Invasion… and as you can imagine I'm gonna have it ALL be about a triumphant WCW. I'd have Shane McMahon come out to open the show, looking as happy as he could be. To a chorus of boos and in typical OTT McMahon fashion, I'd have him declare how glorious a day this is for our great sport, before eventually introducing 'the man of the hour', the WCW General Manager Eric Bischoff . Bischoff with a huge grin embraces Shane, before stating how much he fought for WCW with every he had, and all he would ever hear about is the WWF and Vince McMahon and Steve Austin… 'well… SCREW Vince McMahon, SCREW Steve Austin and SCREW the WWF!'… Bischoff then goes to leave but stops… then saying 'I almost forgot… I forgot to publicly congratulate the man who was solely responsible for taking the WWF's most prized asset, the WWF title, away from them last night…' (the whole crowd and loudly chants for Sting)… but then Eric welcomes out 'his friend' and new WWF Champion Hollywood Hulk Hogan. Before Hogan goes to speak Austin comes out and a brawl begins. Eventually Hall and Nash come out, then Taker and Undertaker and finally Triple H. and this mass brawl sets up a big 8 man tag main event, the nWo and Shane McMahon vs HHH, Kane, Undertaker and Steve Austin.
We also have a tease begin of tension between Booker T and Goldberg over the WCW Championship… Shane is able to calm things between the two of them, although Bischoff and WCW Commissioner Regal ensure the two of them call a truce, but will engage in a 'gentlemanly fight' at SummerSlam for the WCW title.
Kurt Angle, ahead of a match against WCW's DDP, cuts a passionate promo. He's no longer the goofy Angle we saw in the build to Invasion. He's angry and he's pissed off. He cuts a really strong babyface promo… and he goes on to really batter DDP. After winning with the Angle Slam the lights go out, and he's jumped by WCW's Sting! Who then again makes his exit via a blackout.
Before the main event Stone Cold cuts a fiery promo. He also talks about Sting saying he will get his ass, before Angle comes in saying that he wants Sting to. He says he knows the two of them have had a mixed history, but one thing they can agree on is their passion for the WWF, and how they want to whoop some WCW ass. "So I'll get Sting, you get Hogan, you bring back OUR WWF Championship back to us, and hey… maybe I'll see you down the road" Angle says to Austin…
The big 8 man tag main event sees Austin pin Shane. And the WWF guys standing tall at the end…
With so many blockbuster names now in action in this Invasion angle, I still want to find time to give others matches and spotlights where I can. So I'd have mini feuds across the TV shows involving the mid-card WWF/WCW guys and the various tag teams. With all of them talking up their own company's; the likes of WWF Hardcore champion Tazz (who will defend his title all over the place, with Dustin Rhodes and RVD and Lance Storm and then RVD again all having runs with the belt), and elsewhere have the APA and The Dudley Boys come up against Palumbo and O'Haire, Awesome and Storm, and also have Eddie Guerrero feud with Dustin Rhodes. Dustin saying that Eddie left because he couldn't handle being in WCW… I just think those two could do some really great stuff together.
The night after winning it, I also want Edge to defend his WCW United States Championship against Test. And have Christian cost his former tag partner the match and the title. To return the favor on the next SmackDown episode I want Test to help Christian win the Intercontinental Championship from Chris Jericho. So by the time we get to the July 30th Raw at First Union Center in Philadelphia, Pennsylvania WCW have possession of; The WWF, WCW, WWF Tag, WCW Tag, United States, Intercontinental, European, WCW Cruiserweight and also the Hardcore title which I'd have Tazz lose by then to Mike Awesome. Oh and of course Chyna too as WWF Women's Champion. Yes indeed… WCW will at that stage hold EVERY SINGLE CHAMPIONSHIP BELT!!!
With the WWF in somewhat of a crisis following Invasion, WWF Commissioner Mick Foley is greeted by CEO Linda McMahon. She places Mick in acting charge for the week of the running of the WWF, whilst she will handle the business side. She says that Vince, despite her and his personal differences at this time, one thing they both agree on is they want what's best for the WWF. And Vince is away on urgent business to try and secure a deal to help begin the fightback against WCW, but that he will be on Raw next week to discuss what he's been thinking and the results of his negotiations.
The 30th July Raw will open with Eric Bischoff. He'll do a copy of his famous promo from his time in WCW where he wore a crown and road a motorbike and stated 'it's great to be king'. He'll really big himself and the WWF up, before WWF Owner Vince McMahon returns. He marches out to a huge pop, and says how he knows he should have been here last week, but this is something so big he and his wife Linda have put their current marital problems aside to handle it. He says he was away last week taking part in some big negotiations which he will reveal the results of later tonight… This isn't quite the long. epic promo battle we waited for between the two, that will come later down the line, but essentially Vince tells Bischoff 'I don't know what you did in WCW, but this is the WWF. And here it's put up or SHUT UP. So as the OWNER AND CHAIRMAN of the WWF, I'm gonna make some matches for our upcoming Pay Per View SummerSlam. Vince then announces the tag titles match, and also challenges Eric and Shane to tell Hogan and Booker to put their titles on the line against challengers from the WWF. Bischoff explains how Austin can have his rematch with Hogan no problem… but that the WCW title is OUR title and OUR title it will stay, Goldberg will challenge Booker T… and then… as Vince just looks at Bischoff he shakes his head… we then cut to the titantron where we see William Regal having been attacked in his office. Regal screams to Shane McMahon "IT'S HIM. HE'S HERE. YOU HAVE TO STOP HIM"… Shane McMahon then goes to the backstage area where he sees a load of WCW guys having been laid out… and Shane just looks shocked… and then we cut back to the arena where a confused Eric Bischoff looks on, and a smug Vince… and then…
IF YA SMELLLLLLLLLLLLLLLLL
THE ROCK RETURNS! He runs out and BAM Rock Bottom to Shane, BAM Rock Bottom to Bischoff. And after a tense stare down, a handshake with former enemy Vince McMahon. And then he poses for the crowd. And you can only imagine how loud the crowd would be for this. THE GREAT ONE, THE PEOPLE'S CHAMPION is BACK!
So as you can see; I've gone really hard building with the A-list stars right after one PPV leading to the next. And so this is the card I'll have for SummerSlam, as well as more details on how I'll get their for each match…
The Sunday Night Heat match before the show will be a women's tag between WWF's Lita, Jacqueline and Trish against Women's Champion Chyna, Stacy Keibler and Torrie Wilson of WCW
WWF Intercontinental Championship: Edge (C) vs Christian – Ladder Match
The IC title will go from Christian to Edge in a big singles match in the build to SummerSlam. This will enable Jericho to move on to a big singles match elsewhere on the card. These two did have a match during the actual Invasion, and the story of jealousy and betrayal they told I would tell here in the build to this one. And having it be a ladder match just makes it extras special. I think this would tear the house down.
The Hardy Boyz (Matt & Jeff) and Big Show vs Scott Steiner & Test & DDP
We can combine and intertwine a few feuds here; Steiner defending his European title and Test with the US, but both WCW guys will go into SummerSlam with their titles. I'd have The Hardys at one point take on Hall and Nash but have Steiner cost them the match after he stood by and helped Keibler intimidate Lita. And this starts a Hardys-Steiner feud and from here Big Show backs them up, and DDP and Test come in to even the odds. Lots of good talents here and I feel they deserve a spotlight on a big PPV.
WCW Cruiserweight Championship: Tajiri vs Hurricane Helms (C)
Again I think this would be a great spotlight on these two and on this title. Just have the story be Hurricane belittle Tajiri and Tajiri fire up and come across as a passionate babyface. Give them 10 minutes on PPV and I think these two would tear it up.
Chris Jericho vs Sting
OK… so the build for this one needs following so pay attention closely… so as I've mentioned above we have Kurt Angle begin a feud with Sting leading to a scheduled match at SummerSlam. Really have Kurt be a fiery babyface, book him really strong on the TV leading to SummerSlam, and then have Sting be a bit of an asshole on the few occasions he does talk. We see Sting be elusive and hanging up in the rafters as he did for a time in WCW. Really make Sting vs Angle seem like it's a huge deal. As for where Jericho comes in… as I've said Jericho will lose the Intercontinental title not long after Invasion, and from here he'll really suffer a crisis of confidence, and as he's losing he keeps seeing The Rock come back and be adored, and be a megastar, and he hates it, he thinks that should be him, and he just can't seem to get there. Losing week after week on TV, much to the fury of Vince McMahon. But Jericho remains optimistic, and as a babyface… for now… but this will end up as the match on the PPV… and I'll explain how we get there in next week's post when I book the show itself.
WWF & WCW Tag Team Championships: Kane and The Undertaker vs Scott Hall and Kevin Nash (C) (C) – Steel Cage Match
So on the actual SummerSlam The Brothers of Destruction were in a tag double-title cage match against Diamond Dallas Page and Chris Kanyon… so this is a take on that, but just slightly more star power… have this continue the feud between these two teams. And keep ramping up the WCW vs WWF battle. The idea of locking them in a cage means that we couldn't have any outside interference, so I think this would be great.
WCW Championship: Booker T (C) with Shane McMahon vs Goldberg vs The Rock
So this is a take on the Booker T vs Rock match they actually had. From here as I've mentioned this combines the ongoing tension between Booker and Goldberg, but with Rock coming back he earns his way into this match. Rock wins matches to earn his spot in the title match, and in fact even Austin and The Rock and Triple H all agree to put aside their differences for the sake of the WWF. By doing a three way it means we can not only keep the anticipation going for a big Rock vs Goldberg singles match, but also means we can still give a big spot to Booker T. Rock says he's not doing this for Vince McMahon, he's not doing it for The Rock, he's doing it for the WWF and for the people. Really, as they did a fine job of irl to be fair to them, make Rock as the biggest babyface possible leading to this. Have Booker be the chicken shit heel with Shane by his side (we're gonna tell a mini-story leading to SummerSlam that Booker is Shane's champion and Hogan is Bischoff's guy), so we can have the great stuff Booker and Shane did with The Rock and the hilarious segments we got. As for Goldberg we keep him protected and special so we don't see him much, he does a few interviews about what the WCW Championship means to him, and also on the go-home he finally hits a Spear to The Rock.
WWF Championship: Stone Cold Steve Austin with Debra and Vince McMahon vs Triple H with Stephanie McMahon-Helmsley vs Hollywood Hulk Hogan (C) with Eric Bischoff
I get it's a risk doing two big triple threats for world titles on the same show, so I want to do all I can to make the two different. I think The Rock and Booker could have a good match together, so I'd have them have most of that match and Goldberg do his big spots and look strong. With this one this is where we do all the gimmicks with so many people at ringside, and have it be more of a brawl than a proper match. For the build we have the uneasy-alliance between Triple H and Austin that is brokered by Vince and Stephanie. But also a mini story with Debra and Stephanie not getting on, and that only increasing tensions between Triple H and Stone Cold. In the end Vince decides he's had enough and delivers a big talking down to both men, stating he doesn't care if it's Triple H or Stone Cold, he wants them BOTH to make sure that Hollywood Hulk Hogan does not walk out of SummerSlam with that WWF Championship. Hogan and Bischoff just lap all this up, and re-use a lot from their time running the nWo in WCW. It all seems leading to the show that Austin and Triple H wont be able to get on and that will allow Hollywood to sneak in and keep his title. But in the final shows before the PPV Austin and Triple H come up with a plan with Vince to have a match against one another, and with Triple H then pretends to join up with Hogan he quickly turns on him back, and Austin and Triple H and joined by Taker and Kane to beat up the whole nWo, and going in to SummerSlam HHH and Stone Cold seem to agree that they will take out Hogan and anyone form WCW and then when it's just those two, then they will fight it out for the WWF Championship. It's leading to this show too we will have the long-awaited big Hogan vs Vince promo battle. Here we can use a lot of the stuff they did in the eventual build to Hogan vs Vince at WrestleMania 19 in 2003. So lots going on in the build to this one, all of which I feel will make it really intriguing to see how it's going to all play out.
---
And THAT… is going to be how my SummerSlam 2001 card lines up. In next week's blog I'll book the show itself, but I'd recommend watching the actual show itself, particularly the Rock vs Booker T match. Hopefully my show sounds as good as the real show was. Find out next week…
Josh.